The Venue virtual concert to feature blues musician Noah Gabriel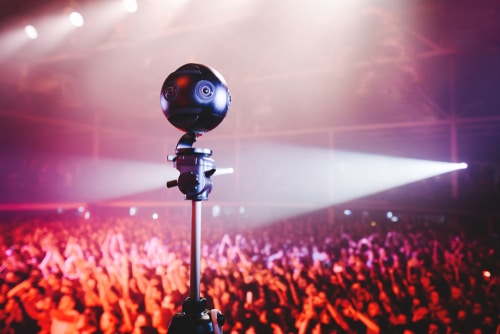 The 200-currently-empty-seat music performance space in Aurora, the Venue, will deliver a Livestream performance of singer/songwriter Noah Gabriel on Monday, April 6 at 8 PM. There will be a live stream via Facebook and Youtube. You can directly donate through https://themusicvenue.org/. The Fox Valley Music Foundation created the Venue located in downtown at 21 S. Broadway in Aurora, Illinois.
On Monday night, a very special live stream will be available to you. The two of our finest local performers will be brought to you due to the hard work of the folks at The Venue while keeping their distances. The blues-inspired tunes of Noah Gabriel. An evening of original music from our house to yours. "Come on over, while staying home," urges Fox Valley Music Foundation President, Dave Glynn.
"My plan is to play a bunch of blues tunes I've been writing as a tribute to Aurora's blues roots," Noah Gabriel explains. "As of yet I haven't had the ability to do a live show since all the craziness began due to the fact that I'm still working days and chasing a toddler at night. So please mark your calendars and tune in at 8 pm!"
Noah Gabriel has given fans a lot of variety to enjoy from as he styled from folk to blues to hard rock. He is regarded as one of the top singer/songwriters from Illinois. He has cut his teeth in Austin, Texas as well as the Chicago area and the Fox Valley. One of his best aspects is that he a humble personality.
His humility makes him stretch out successfully over several genres and his genuine curiosity enables his talents to expand each time he performs. The virtual concert will be a very special evening as this is the first time the Fox Valley Music Foundation and The Venue will produce a Livestream.