San Francisco couple marries in front of loved ones on Zoom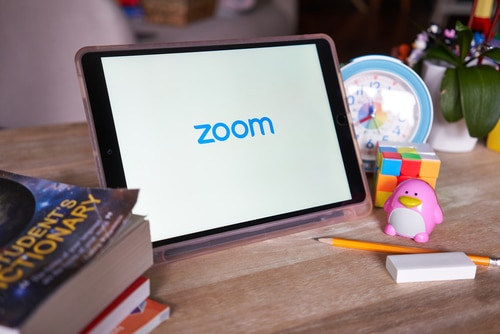 Tada Images / Shutterstock.com
Most of the couples have postponed their weddings due to the current coronavirus outbreak. But one pair decided to get married virtually. Tim and Ashley had decided to celebrate a two-day wedding in Palm Springs, California, on April 4 but the COVID-19 pandemic ruined their plan. Ashley said, "The fourth had become a date that really meant something to us."
They could not wait for a whole year to get married, according to Ashley. The couple decided to get married virtually on Zoom. They invited their close friends and family members to attend their marriage on Zoom. Tim said, "Our family and friends were excited about it. Just for a second, they could get dressed up."
Tim said that it would give them a sense of normalcy as we got married and they got a chance to dress up. Ashley got help from a hairstylist virtually. The hairstylist did her own hair and makeup and Ashley copied her. They got help from their friends to get things done virtually. One of their friends brought a special dessert to their doorstep.
It was an emotional scene for the couple to see their loved ones on one screen while taking reciting their vows. Tim said, "Oh my God, it is so amazing to see you all here in one place." Ashley vowed, "There's something really special to me in stripping this moment of all the glitz and glam that we planned to just what matters most."
Tim vowed, "You really mean everything to me. There is no one in the world whose opinion or perspective I value more." The officiant of the couple made things official for them. The officiant said, "By the power vested in me by the state of California and the internet, Jessica and I now pronounce you husband and wife." The couple said that they would celebrate the wedding personally in Palm Spring with their friends and family members in 2021. At last, they thanked the internet for making it happen as they could not postpone the wedding.