Two officers involved in George Floyd killing previously reviewed for use of force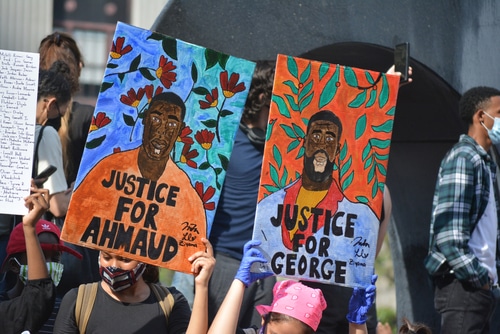 Christopher Penler / Shutterstock.com
According to a database that documents instances of police brutality, two Minneapolis police officers captured in video footage restraining George Floyd were previously involved in other violent incidents while on duty. The video footage showed that 19-year veteran of the Minneapolis police department, Derek Chauvin kneeled on 46-year-old Floyd's neck for nine minutes as he pleaded for his life.
George Floyd had lost his life following the encounter. The officers had responded to a call from a grocery store that claimed Floyd used a forged check. The Minneapolis police department said Floyd "died a short time" after a "medical incident". State agencies in Minneapolis and the FBI have launched separate investigations. Four officers, including Chauvin, have been fired.
Minneapolis' mayor, Jacob Frey asked, "Why is the man who killed George Floyd not in jail?" as he called for charges on Wednesday. We cannot turn a blind eye, it is on us as leaders to see this for what it is and call it what it is." Chauvin joined the force in 2001. According to a database by Minneapolis' Communities United Against Police Brutality, he had already been involved in several incidents.
The Daily Beast reported that Chauvin along with four other officers were placed on leave after they shot and wounded an indigenous man in 2011. Later that year, officers had been responding to a domestic violence call. Chauvin claimed that the man reached for his gun. The man was shot by a different officer. He was wounded in the encounter. Authorities later determined that the officers had acted "appropriately".
The second officer, Tou Thao, is a 10-year veteran of the force. He was sued by a man for allegedly using excessive force during a 2014 arrest. He was stopped by Thao and another officer as he walking along with his pregnant girlfriend. The lawsuit alleged they "punch[ed], kick[ed] and kn[eed]" the man's "face and body" causing "broken teeth as well as other bruising and trauma". The lawsuit was settled out of court.