US District court receives guilty plea agreement from Machesney Park man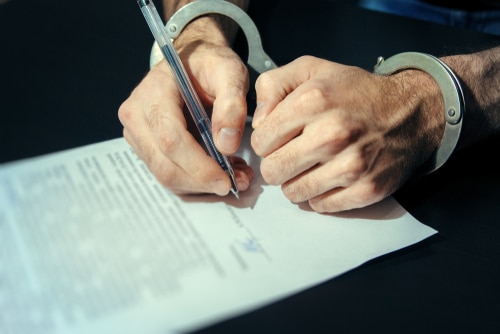 Rockford, IL – A Machesney Park man pleaded guilty in the US District Court before Judge John J. Tharp, Jr., today. David M. Baney, a 34-year-old man, admitted that he was involved in armed robbery, robbery, and use of a firearm during an act of violence. Baney admitted that he went to Chase Bank in Loves Park wearing a mask on Jan. 11, 2018.
Baney wrote that he demanded money from two tellers after entering the bank. He also admitted that he was carrying a gun at that time and he pointed the gun at a bank customer and a bank employee. He robbed an amount of $24402 from Chase Bank during that robbery. Baney admitted in the written plea agreement that he entered Kelley's Market/Mobil gas station while having an object that appeared to be a firearm.
Baney admitted that he demanded money from an employee. He obtained $170 from the employee and left the store. He could not get access to the safe during this robbery. Baney will be sentenced on April 6, 2020, at 10:00 am. The US Sentencing Guidelines will be followed by the US District Court for his sentencing.
According to the officials, Baney faces a maximum sentence of 20 years in federal prison on the charges of robberies. He also faces a maximum sentence of life imprisonment for the firearm charges. Each charge also carries a fine of up to $250000. The Rockford Area Violent Gang Task Force led by the FBI conducted the investigation of the case. The task force included the officers from law enforcement departments and the FBI agents.
Winnebago County Sheriff's Department, Freeport Police Department, Loves Park Police Department, and Rockford Police Department participated in the investigation. Michael D. Love, an assistant US attorney, represented the government in the case. Baney pleaded guilty to one count of armed robbery, one count of robbery, and one count of using a firearm during a crime of violence.