Vanessa Bryant writes on Instagram about severe pain she feels about Kobe and Gigi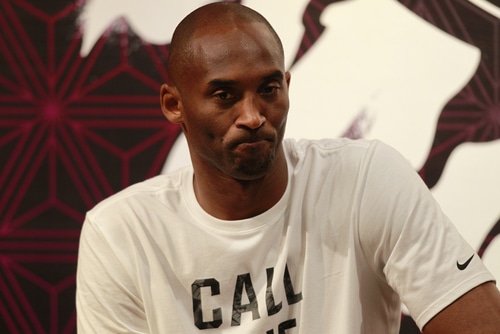 plavevski / Shutterstock.com
Vanessa Bryant, the wife of Kobe Bryant, shared a heartbreaking post on Instagram. She showed in her post how difficult it is to grieve the loss of loved ones. Kobe Bryant was a basketball legend and a big star. Kobe and his 13-year-old daughter were among the nine people who lost their lives in a helicopter crash on January 26, in California.
Vanessa wrote, "My brain refuses to accept that both Kobe and Gigi are gone." She added that it was really hard for her to process both of his loved ones at the same time in her mind. "It's like I'm trying to process Kobe being gone but my body refuses to accept my Gigi will never come back to me," she wrote. She was really going through a severe pain of losing her loved ones.
Kobe left behind three other daughters including Bianka, Capri, and Natalia. Vanessa said that she needed to be strong for her 3 daughters. She wrote that she was thankful for being together with her three daughters. She also prayed for all the victims of the helicopter crash and urged others to pray for them.
Kobe will be honored and remembered through a memorial service. The service will be held on February 24, at the Staples Center. The center will be opened for the public but some restrictions will be applied. According to the officials, the Center can accommodate 20000 people at a time. The investigation of the crash is ongoing by the authorities. The actual cause of the crash is still unknown.
According to the National Transportation Safety Board, the helicopter crashed near a mountain bike trail. The helicopter was traveling at a speed of 184 miles/hour. The Board added, "The helicopter showed no clear signs of serious engine failure. The final report of the crash could take 12 to 24 months to be released by the Agency officials. Vanessa said, "I know what I am feeling is normal. It is a part of the grieving process." The whole world is feeling sad about the tragic death of the basketball legend and his daughter