US veteran team makes record of rowing across Atlantic Ocean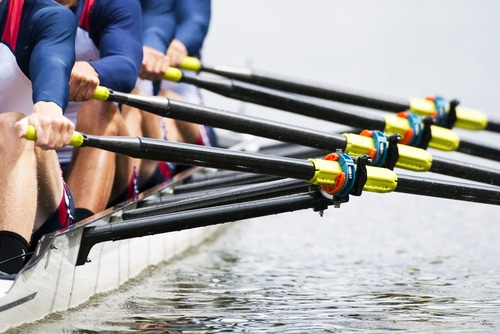 A group of four people rowed across the Atlantic Ocean and made a record. It is a huge achievement of the US veteran team with a limited supply of food and non-stop rowing. Evan Stratton, a US veteran, said, "You are totally exposed to the elements." Evan and his three other teammates set a world record in their boat class.
The US veteran team was participating in the Talker Whiskey Atlantic Challenge. The team rowed across the Atlantic Ocean from the Canary Islands off of Spain to Antigua. The Talker Whiskey Atlantic Challenge is a yearly ocean rowing race. The US veteran team covered 3000 nautical miles in the race. Stratton said, "Our row took 50 days, 11 hours, and 35 minutes."
The title of the US veteran team was Fight Oar Die. It was the only US team that participated in the competition this year. The race was not only challenging physically but it also required a huge mental strength. Stratton said, "It is really a challenge in mental strength." It is a hard job to continue row for a long time without any phone calls, TV, radio, and emails.
The competition removes all inputs and allows the teams to look at themselves. The psychologists are inspired by their journey and they want to conduct research. Dr. Trey Cole, a clinical psychologist and former veteran, said, "We got involved as part of that research component. The researchers from the University of Denver have been working with the US team. They are researching the whole journey of the veterans and its impacts on their mentality.
Cole said, "There is a lot to do with motivation and sleep and purpose and those type of factors we are trying to take a closer look at." It was a team effort that made it possible for the team to achieve a huge milestone. Evan missed the first birthday of his son while rowing. The purpose of the rowing was to raise awareness of mental health and PTSD. Evan was also a mental and PTSD patient. He said, "I battled with mental health and PTSD."