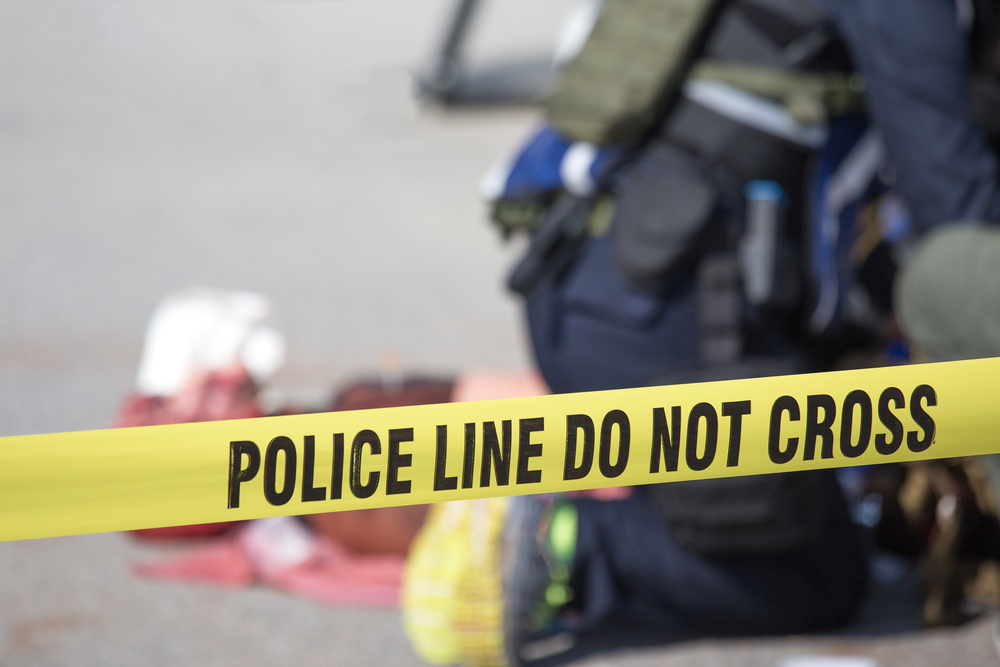 Over the holiday weekend, there were many mass shootings around the nation, resulting in six fatalities and numerous injuries.
The string of mass shootings follows an increase in firearm homicides that spiked during the first year of the COVID-19 pandemic.
A shooting in suburban Chicago left one person dead and 22 injured after gunfire broke out early Sunday morning. The shooting took place in a parking lot in Willowbrook, Ill., where hundreds of people gathered for a Juneteenth celebration.
The Daily Herald reported authorities were still interviewing "persons of interest," according to DuPage Country Sherriff spokesperson Robert Carroll. The news outlet also reported authorities are unclear what the motive behind the shooting was.
"The President and First Lady are thinking of those killed and injured in the shooting in Illinois last night. We have reached out to offer assistance to state and local leaders in the wake of this tragedy at a community Juneteenth celebration," White House press secretary Karine Jean-Pierre said in a statement.
In Washington state, two people were killed and three were injured after police said a shooter opened fire into a crowd Saturday in a campground where people were staying for a music festival. People were staying a few hundred feet from the Gorge Amphitheater, which is near the city of George.
Authorities said the families of the victims have all been notified, and the identities of the victims will be released in the coming days. Beyond Wonderland, the music festival that was taking place there, announced after the shooting that Sunday's performances were canceled because of the incident.
A Pennslyvannia state trooper was killed and a second was critically injured after a gunman opened fire on state police barracks in central Pennslyvannia on Saturday morning. Trooper Jacques Rougeau Jr., 29, was shot and killed by the shooter while in his patrol car, and Lt. James Wagner, 45, was critically injured.
Authorities said the suspect was shot and killed after an encounter with the state police.
"This is a tragedy for the Pennsylvania State Police," said Col. Christopher Paris, commissioner of the Pennslyvania State Police, said in a statement. "We ask for your continued prayers, for not only our Troopers but also their families."
A shooting in St. Louis early Sunday morning killed 17-year-old Makao Moore and injured nine other teenagers when gunfire broke out during a party in an office space, the Associated Press reported.
Source: thehill.com