WeWork and CA Ventures joins hands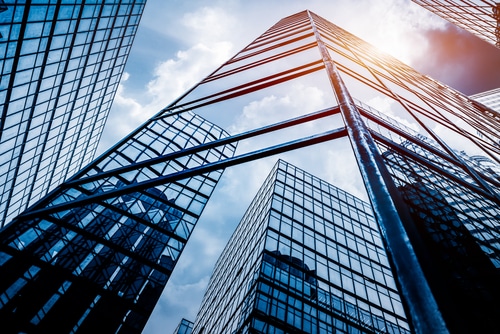 CA Ventures has decided to double the size of its downtown Chicago headquarters as they join WeWork at a boutique building under construction in River North. CA Ventures has leased about 60,000 square feet on five floors at 448 N. LaSalle Drive. The 12-story office backed in a joint venture with local developer Jaime "Jay" Javors' Midwest Property Group.
In mid-2021, CA Ventures will move to the new building from One Prudential Plaza. From the Plaza, they lease a little more than 35,000 square feet on two noncontiguous floors. The lease on floors two through six of the new building helps anchor the 172,000-square-foot property, which is going up at the corner of LaSalle and Illinois Street. WeWork, the co-working provider, has signed a deal for 63,000 square feet on the building's top four floors.
The floors are planned to open in May 2021. The development group's continued growth is showcased in CA's new deal. The firm began in 2004 as a small student housing business has grown exponentially into owning and developing senior housing, office, multifamily, and industrial properties. The company announced last month that they will be investing $12 billion over the next five years in the student housing and residential sectors.
CA Head of Capital Markets and Chief Experience Officer Katie Kazas said that they have more than 320 employees in Chicago, 70 more than last year, and will grow those numbers as they aim to grow its portfolio to $30 billion in assets by 2024 from $13 billion today. "The new space will reflect our dynamic corporate culture here with a modern and energetic design," she said. "It's going to better accommodate our growing team."
CA's future home faced a lot of legal problems, to begin with as development started after a series of five lawsuits with a Michigan developer that planned a 199-room hotel on a site next door. Both parties made peace only in November 2018.