Illinois bobcat harvest remains level this season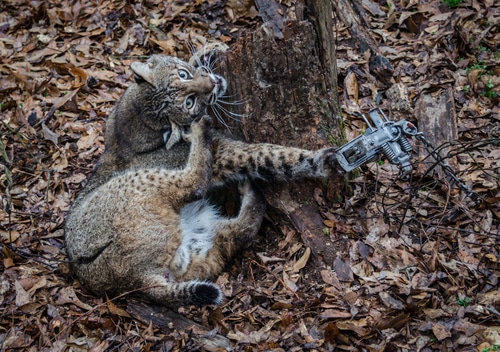 The bobcat harvest remained level this season in Illinois. More bobcats have been caught by setting traps than by using guns or arrows. The final figures for the 2019-20 bobcat harvest season have been released by the Illinois Department of Natural Resources a few days ago. The number of bobcats taken by the hunters this season remained equal to the bobcats taken by the hunters last year.
According to the IDNR report, 306 bobcats have been shot and killed or trapped by the hunters this season. The report also revealed that 29 bobcats were killed in road accidents in the 2019-20 season. It is the first season when more bobcats have been trapped by the hunters as compared to the bobcats taken by them by using arrows and guns. The hunters trapped 155 bobcats, shot 135 with guns and shot 16 with arrows this season.
The three-month bobcat season of this year ended on Feb. 15. Bobcats remained on the list of endangered species in Illinois for years. A revived population became successful in removing bobcats from that list back in 1999. The Rauner administration allowed the bobcat hunters to legally hunt them four years ago. 141 bobcats were hunted legally in 2016 as it was the first year of legalized bobcat hunting season.
According to the Illinois Bobcat Foundation, the number of salvaged bobcats declined in the last two years. In the last two years, the total number of bobcats taken also declined, the Illinois Bobcat Foundation posted on Facebook. It is close to impossible to count the exact number of bobcats present in Illinois as they are really hard to detect.
Jennifer Walling, the executive director of the Illinois Environmental Council, criticized the bobcat trappers. Walling said, "The trappers are the main lobbyists behind state's bobcat-hunting law." The Pritzker administration extended the boundaries for this bobcat-hunting season to the original locations of three years ago. Jack Darin, the director of the Sierra Club's Illinois Chapter, said, "The motivating force behind bobcat season is not for sports."