African Dust Cloud Can Hit Chicago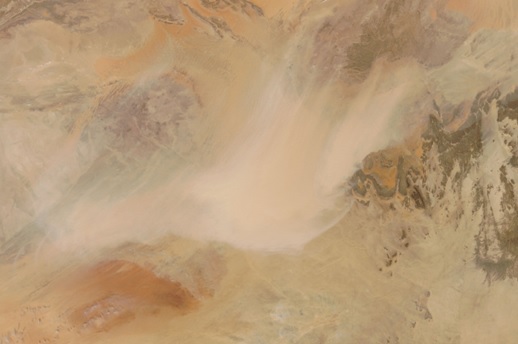 Chicago is well-known for its` extremely high and low temperatures, strong winds and snow in April. According to meteorologists, a new natural disaster may happen here, an African dust cloud can hit the city.
Dust clouds are usual in the Sahara Desert. Strong trade winds raise the dust and blow it far away. Sometimes it can cross the Atlantic Ocean or even reach some coastal American states like Texas or Florida. This time the power of wind is so huge that the large plume may hit Chicago on Sunday and stay till Monday.
Doctors advise people who have an allergy or respiratory diseases to stay at home and use inhaler mask if it is necessary to go outdoors these days. Desert dust may cause difficulty breathing, itchy eyes and feel downright miserable.
If it is raining on Saturday, the dust cloud will be not so notable, rainfall cleans the atmosphere. If the weather is dry and sunny the effects will be more damaging and the sky will look much hazier.