AGCA survey finds decline in construction employment in major Illinois communities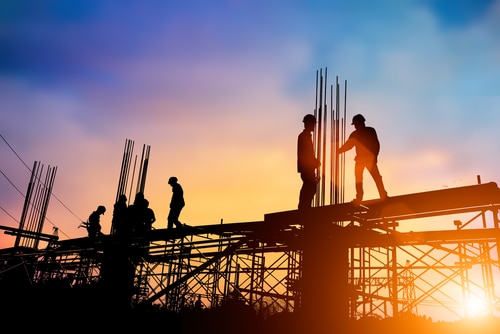 The Associated General Contractors of America (AGCA) released a new analysis of the federal data recently. According to the analysis, the construction spending rose by 4.1 percent from November 2018 to November 2019. The analysis revealed that 226 out of 358 metro areas witnessed industry employment growth.
The recent survey conducted by the AGCA found that most of the contractors were optimistic about the dollar value of available projects. They responded that they would add more workers in 2020. The contractors responded that they found it tough to fill the positions. They added that it would be hard for them to find new employees in the future.
The survey found a decline in construction employment in major Illinois communities despite the national growth. The largest percentage decline in construction employment occurred in the Danville area. It lost 17 percent of its construction employees from November 2019 to November 2019. The Chicagoland area including Arlington Heights and Naperville lost 3200 construction jobs in one year.
According to the survey, Davenport-Moline-Rock Island and St. Louis-Missouri areas remained most successful in terms of the construction employment. The Davenport-Moline-Rock Island area added 800 employees. The St. Louis area added 5300 jobs from Nov. 2018 to Nov. 2019, according to the data.
The survey results found that the Champaign-Urbana area added 200 jobs, the Springfield area added 200 jobs, the Bloomington area added 100 jobs, the Lake County-Kenosha County area added 700 jobs, the Elgin area added 500 jobs, and the Rockford area added 100 jobs. The number of jobs remained unchanged in the Decatur and Kankakee areas. According to the survey results, Peoria lost 100 jobs, the Chicago-Naperville-Arlington Heights area lost 3100 jobs, and Danville lost 100 jobs. Ken Simonson, the chief economist of the AGCA, said, "It is likely that even more metros would have added workers recently if unemployment were not at record lows in many areas."