Pew Charitable Trusts study says attacking poverty across state could bring Illinois together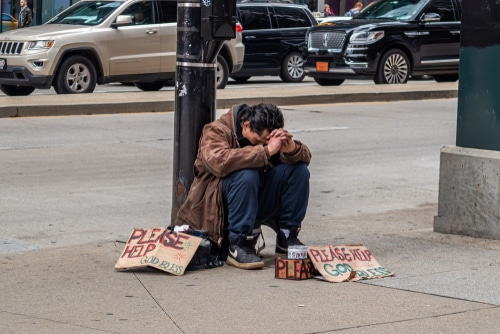 rawf8 / Shutterstock.com
Poverty is one of the major issues in the US as it is increasing in almost a third of the US counties. It is present across all areas, demographics, and racial groups. A study released by the Pew Charitable Trusts found that fighting poverty could bridge the political divide in Illinois. It will also unite Illinois and the US, according to the study.
The analysis of the recent data released by the US Census Bureau revealed that poverty increased by 30% of the US counties from 2016 to 2018. The economy of the country improved significantly in this period of time and the unemployment rate is present at a record low level. Andre Perry of the Brooking Institute gave his response to the study. Perry said, "There is a silver lining behind this economic storm cloud."
Perry said that the solution to poverty could bridge the political, racial, and demographic divides. The recent US Census data revealed that at least 42 million US citizens lived below the poverty line. According to the data, 12.1 percent of Illinois residents live below the poverty line and this 12.1 percent contains 1.5 million people.
According to the data, 18% of the children below the age of 18 are being raised in poverty in the US. In Illinois, 16.2% of children are being raised in poverty. The Pew study found that poverty was not only an urban problem. The study found that the poverty rate in Chicago's Cook County was below 20% while the child poverty rate was also below 20%.
Perry added, "These very real economic differences have inflamed the country's existing racial and regional divides." Perry added, "For rural areas, economic prospects are bleak." Rural poverty declined from 18.4% in 2013 to 16.8% in 2017. The Brookings Institution's report suggested that Illinois needed to make additional investments for reducing poverty. Perry said that Illinois could not wait for Trump administration to make changes and it needed to start making new investments.