Annual Mistletoe Walk to take place on Nov. 24 in Downtown Freeport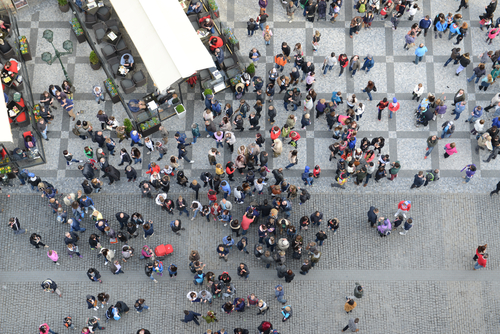 The shoppers are invited to join the annual Mistletoe Walk on November 24, 2019, in Downtown Freeport from noon to 4:00 pm. The event will start with the Hero Tree Lighting ceremony at noon. The Hero Tree Lighting ceremony will take place in front of the Stephenson County Courthouse.
The tree will be decorated with the ornaments. The local residents of Downtown Freeport are busy in creating the ornament for memorizing and honoring their local heroes. The patriotic lights and decorations will also be the feature of the Hero Tree. The presentation of the national colors will end up the lighting ceremony. The shopping event will begin after the Hero Tree Lighting ceremony.
According to the event organizers, more than 30 vendors will offer the best products to the shoppers during the shopping event. The shoppers will get an opportunity to buy the best holiday gifts and personal products. The eventgoers will also enjoy the delicious food from different dining locations of Downtown Freeport. The event will not be completed without the best treats. Remember your gift cards during the event as well.
The shoppers will be transported via a holiday trolley from one end of the downtown to the other. Santa and Mrs. Claus will be the special guests of the event. The special guests will be transported to the Freeport Public Library. They will welcome the families and children there from 1:00 pm to 4:00 pm. Stephen Douglas, and Abraham and Mary Todd Lincoln will also be the special guests at the trolley. They will share historic stories with the shoppers on the trolley.
Nicole Haas, the brand director of the Greater Freeport Partnership, said, "We look forward to Mistletoe Walk each year. There are so many gift ideas right here in Stephenson County." Another shopping event, Small Business Saturday, will be celebrated on November 30. If you miss the Mistletoe Walk then attend this event for sure.