Arnold Engineering and 300 West LLC Prosecuted for Environmental Contamination of Groundwater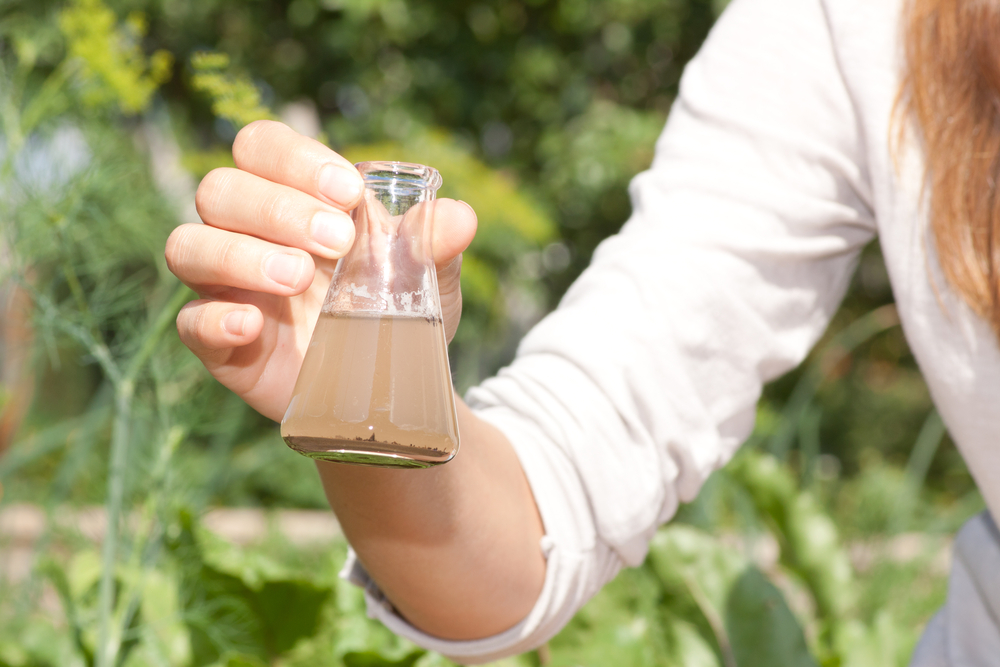 McHenry County State's Attorney Patrick D. Kenneally, announced Friday, May 7, 2021 that his office joined Illinois Attorney General Kwame Raoul's lawsuit against 300 West LLC., and The Arnold Engineering Company ("Defendants") for violations of the Illinois Environmental Protection Act. The Illinois Attorney General's office (IAGO) filed a lawsuit in 2013 against the defendants over decades-long contamination related to a manufacturing facility located at 300 North West Street in Marengo, Illinois. The lawsuit was filed for alleged ground water and soil contamination at the site that was migrating offsite, including into residential wells. Historical chlorinated solvent use at this site is presumed to be the cause of the chemical contamination of local groundwater.
Also known as Arnold Magnetic Technologies, the company manufactures thin and ultra-thin alloys for motors, transformers, batteries and applications in automotive, aerospace, energy exploration, industrial markets and medical markets.
Chlorinated solvents were used in the manufacturing process and Chlorinated VOCs migrated offsite. Vinyl Chloride, TCE, and PCE are known human carcinogens and have been detected through groundwater monitoring.
Agreed Orders
The McHenry county circuit court entered Agreed Orders in June, August 2013 and July 2014, which was modified in March 2015 in May 2015, requiring the defendants to:
• Provide bottled water to certain private well owners near the site,
• Conduct quarterly sampling of certain private wells, and
• Conduct an on-site and offsite investigation to determine the nature in the extent of the contamination, including volatile organic compounds (VOCs) and 1,4-dioxane, and the boundaries of the contamination, both laterally and vertically.
Dioxane
1,4-Dioxane is a synthetic industrial chemical that is completely miscible in water (EPA 2006; ATSDR 2012).
Synonyms include dioxane, dioxan, p-dioxane, diethylene dioxide, diethylene oxide, diethylene ether and glycol ethylene ether (EPA 2006; ATSDR 2012; Mohr 2001).
1,4-Dioxane is unstable at elevated temperatures and pressures and may form explosive mixtures with prolonged exposure to light or air (EPA 2006; HSDB 2011).
1,4-Dioxane is a likely contaminant at many sites contaminated with certain chlorinated solvents (particularly 1,1,1-trichloroethane [TCA]) because of its widespread use as a stabilizer for chlorinated solvents (EPA 2013a; Mohr 2001). Historically, the main use (90 percent) of 1,4-dioxane was as a stabilizer of chlorinated solvents such as TCA (ATSDR 2012). Use of TCA was phased out under the 1995 Montreal Protocol and the use of 1,4-dioxane as a solvent stabilizer was terminated (ECJRC 2002; NTP 2016). Lack of recent reports for other previously reported uses suggest that many other industrial, commercial and consumer uses were also stopped.
— United States Environmental Protection Agency [PDF]
Despite ongoing litigation by the Attorney General's office, the defendants have not fully investigated or addressed the contamination remaining onsite and offsite, as required by a consent order negotiated with the Defendants by the Attorney General's Office and Illinois EPA in 2016 and entered by the Court.
Vinyl Chloride
Environmental Impact
A water supply contaminated with vinyl chloride can allow vinyl chloride to enter household air when the water is used for showering, cooking, or laundry."
Associated Cancers
Vinyl chloride exposure is associated with an increased risk of a rare form of liver cancer (hepatic angiosarcoma), as well as brain and lung cancers, lymphoma, and leukemia.
— National Cancer Institute (Vinyl Chloride was originally published by the National Cancer Institute.")
As required by the Consent Order, defendants connected residents, whose drinking water was impacted by the pollution release, to the City of Marengo's public water supply, at the defendants' expense. The environmental violations have created a substantial danger to the environment, caused water pollution, and have not been fully investigated and remediated, as required by the 2016 consent order, despite repeated attempts by the Attorney General's office.
The Attorney General's office filed a consent order that was entered on June 1, 2016. The Attorney General's Office has filed nine (9) Petitions for Rule to Show Cause for Defendants' failure to meet deadlines and otherwise comply with the Consent Order. Kenneally is alleging the Arnold Engineering Company has failed to be actively involved in complying with the terms of the Consent Order and Defendants have failed to meet deadlines and otherwise comply with the June 2016 Consent Order, as outlined in the nine (9) Petitions for Rule to Show Cause.
"It's well past time that Arnold and 300 West LLC take responsibility for and remediate the hideous mess and pollution prior irresponsible and thoughtless business practices created," said Kenneally. "Our Office will fight any further foot-dragging, band-aid solutions, or pleas of poverty on the part of polluters."
"The Attorney General's office has been committed to ensuring residents have access to safe drinking water, and we continue to take action to hold the defendants accountable for complying with the order entered in 2016," Attorney General Kwame Raoul said. "My office will continue working to hold the defendants fully responsible for providing residents with the safe water they deserve and addressing remaining contamination, and I appreciate the support of the McHenry County State's Attorney's office."
A residential neighborhood of about 100 single-family homes is located across the street just southeast of the Arnold manufacturing facility. A grain export business is located just north of the Arnold facility. The Kishwaukee River is located about 4800 feet north of the Arnold manufacturing facility. The Kishwaukee River is a tributary to the Rock River, flowing from Woodstock to Rockford. Several rural properties are also located near the Arnold facility.