Aspiring Artists Exhibition to be presented by Freeport Art Museum from Feb.28 to Apr. 2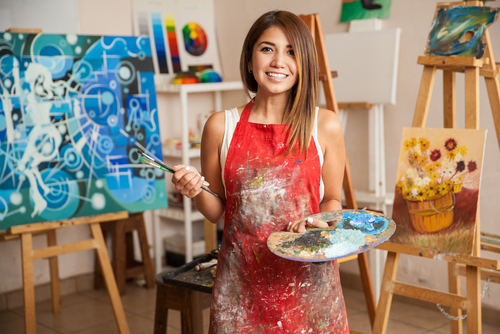 The Freeport Art Museum has announced the Aspiring Artists Exhibition. According to the announcement, the Museum will present the Exhibition from February 28 through April 2. The Exhibition will feature more than 450 artistic works created by the area students. The students from Grade K-12 of regional elementary, middle, and high schools are going to participate in the event.
According to the organizers, the exhibition will showcase the talent and creativity of the area students. Barry Treu, the director of Education and Exhibition, said, "This Aspiring Artists exhibition demonstrates the wonderful talent and creativity of the students in our communities." Treu also praised the efforts of the art educators in terms of nourishing the skills and talent of the students.
Treu added that the community showed its love towards the exhibition. Robert Apolloni, the instructor of Art and Gallery Director, Loretta Swanson, the instructor of Art and Art History, and Sam Tucibat, the instructor of Graphic Design and Communication will perform the responsibility of guest jurors. All of these instructors belong to Highland Community College.
Anna Alvarado, the superintendent of FSD145, will present the awards to the winners in the event. Blick Art Supplies is the proud sponsor of the awards for the students who will grab 1st, 2nd, and 3rd place. The company is also sponsoring the honorable mention in each age group. According to the organizers, the exhibition will open on Friday, February 28 from 5:00 pm to 7:00 pm.
Following schools are participating in this year's Aspiring Artists Exhibition: –
Freeport Middle School and High School
Stockton Middle School and High School
Cart Sandburg Middle School
Pearl City Elementary, Middle, and High School
Aquin Elementary, Middle, and High School
Blackhawk Elementary School
Jo Daviess Carroll CTE Academy
Taylor Park Elementary School
Jones-Farrar International Baccalaureate Elementary School
Empire Elementary School
Lincoln-Douglas Elementary School
Center Elementary School