Naperville PSAP responds to residential fire in Olympus Drive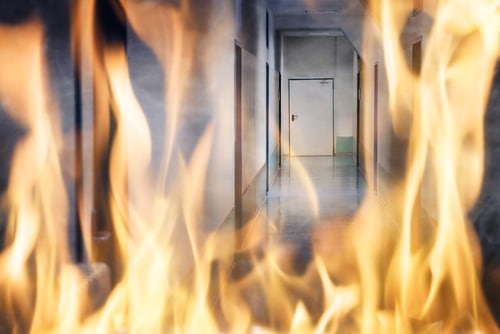 The Public Safety Answering Point of Naperville received a call related to the residential fire in the 0-100 block of Olympus Drive. A female resident reported at 911 that she heard a fire alarm sounding from the first floor of a residential building on Saturday, Feb 22 at 8:51 am. The Answering Point dispatched a single engine assignment to the reported location.
According to the officials, Squad Company 8 reached the reported address at 8:57 am. The crew members reported visible smoke coming from the first floor of the building. The initial firefighting team encountered a victim inside the apartment. The assignment was upgraded to a General Assignment when Squad Company 8 reported a victim.
The General Assignment included 24 personnel in total who responded to the scene. The assignment included three engine companies, two truck companies, two ambulances, and one squad company. Two battalion commanders were also part of the assignment. The firefighters extinguished a smoldering fire within five minutes via an aggressive search.
The firefighters took more time in order to completely remove the smoke from the whole building. They also extinguished the smoldering materials present in the building. After the extinguishing of the main fire area, the firefighters perform salvage and overhaul operations for the next fifteen minutes. The fire resulted in the death of a person who was inside the apartment. According to the firefighting officials, no firefighter was reported injured during the firefighting activities.
The Naperville Police Department official said that the fire looked accidental upon initial inspection. The investigation team is working to find the actual cause of the fire and the cause of death of the victim. The relevant authorities cleared the building and deemed it habitable. The Naperville Police Department and the Office of the DuPage County Coroner assisted the fire department on the scene.