Blue Bird Day to make things normal amid pandemic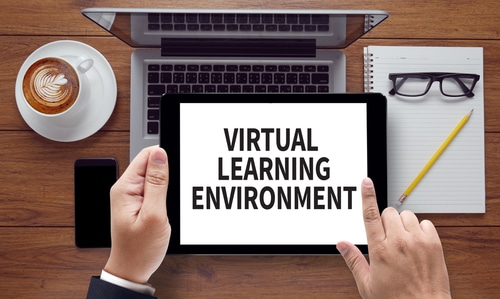 The COVID-19 pandemic has affected countless lives but it is necessary to maintain a sense of routine to kids on the autism spectrum and many other special learners. So, what will happen to their lives amid the COVID-19 pandemic when everyone is forced to stay home? Blue Bird Day is trying to maintain a sense of routine in their lives.
"There was a moment in time when we thought we were going to have to close down completely," said Dr. Laura Mraz, executive director of Blue Bird Day, a Chicago center that serves kids with autism, as well as other sensory processing disorders, in what resembles a kindergarten or preschool setting. "It was very scary."
Blue Bird Day, like other schools and services, has made a swift transition to virtual sessions online. They have even given the increased demands presented by what in many instances is literally hands-on therapy. "Something we didn't realize when we were putting all this together is that our kids know how learn from an iPad," Mraz said. "They can learn. They've had an iPad in their lap since they were born, some of them. So they know how to learn from screens."
Mraz added, "They can adjust. Maybe their first session or two isn't as smooth as we would like them, but by the second, third, fourth sessions they're now in a routine. They understand what is going on. And it's actually been incredibly therapeutic." Blue Bird Day has two centers in Chicago. One in West Loop and other in North Center neighborhoods.
Blue Bird Day had originated from Mraz's earlier business, Eyas Landing, which offers more conventional one-on-one sessions for clients ranging from young children to adolescents to even young adults. Mraz said that they have been trying to give online sessions for some time but was finding it hard as the therapists couldn't go onboard.