CGN releases virtual Chicago galleries tour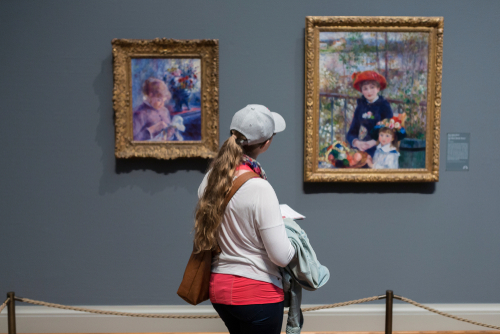 Matias Honkamaa / Shutterstock.com
The recent coronavirus outbreak has lockdown the whole city. Almost every gallery in Chicago has been closed for public entry. There is still much time in the opening of the galleries. Chicago Gallery News has attempted to fill the gap by releasing a virtual gallery tour. According to CGN, the virtual tour is the best option at the moment for all of us.
If you like something after a virtual tour of some galleries then you can contact the owner of the gallery. The owner of the gallery will surely find a way to send the artwork to you. Pagoda Red is the first gallery included in the tour. The gallery has been operating for the last 20 years in Bucktown. Pagoda Red is famous for its unique, historic, and spiritual arts. The gallery has a top-notch e-commerce site where you can see the latest arts offered by the gallery.
Firecat Projects is another splendid gallery that has been operating for the last 10 years in Bucktown. It organizes monthly exhibitions for local and national artists. The gallery does not take any commission from the sales of the arts. Jacobson Weidner Studios located in Bucktown also has an e-commerce site.
Oliva Gallery is located in West Logan Square. The gallery has been operating for the last two years. It features sculptures, photography, and paintings. The main focus of the gallery is on the midcentury abstract works. The Dime and Adventureland Works on Paper are located in Wicker Park. Both of these exhibition spaces were founded by Tony Fitzpatrick. The gallery features a large number of artists. All of these artists work in different disciplines.
All of these galleries have a good online appearance and they upload their artworks on their respective websites. You can easily view the latest artworks presented by these galleries on their websites. You can contact them there to buy the art pieces. It is hard to say when these galleries will be opened as the coronavirus spread is getting worse.