Chicago man convicted of illegal possession of gun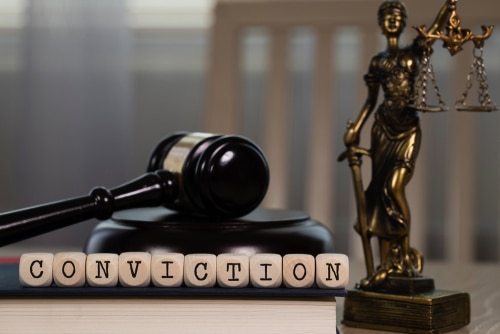 A jury found a Chicago man guilty on the charges of possessing a handgun gun illegally and offering to pay witnesses to lie on his behalf. The man is also a convicted felon and he was not allowed to possess a gun legally. Ramone Shaffers has been convicted in the case of possessing a firearm by a felon.
According to the court documents, Shaffers possessed a handgun on October 16, 2016, in a parked car on the South Side of Chicago. The court documents revealed that he had already been convicted of a felony and he was not legally allowed to possess a firearm. There were three other passengers in the vehicle when the gun was found in his possession by law enforcement officials.
The police officials arrested him from the crime scene. He offered payments to the other passengers to give fake statements in his favor. He directed another person for this purpose during his arrest. A federal jury found him guilty on one count of possessing a firearm by a felon and one count of obstructing justice. John J. Tharp, a US District Judge, announced that he would be sentenced on April 14, 2020.
John R. Lausch, Jr., the US attorney for the Northern District of Illinois, Timothy Jones, a special agent-in-charge of the Chicago Field Division of the US Bureau of Alcohol, Tobacco, Firearms and Explosives, and Charlie Beck, the Chicago Police Department's interim superintendent, announced the conviction of Shaffers. Albert Berry III and Kavitha J. Babu, the assistant US attorneys, represented the government in the case.
The CPD officers heard loud music and smelled burnt cannabis around a car. Shaffers stepped out of the car and ran away when the police officers approached the parked car. He was later arrested by the police. He attempted to contact a person from the jail to take help from him in offering payment to other passengers in exchange for false statements. The officials recorded his call in which he was talking about the payment. Each count is punishable by up to 10 years in prison.