Chicago Marathon 2023: when will it happen and how to register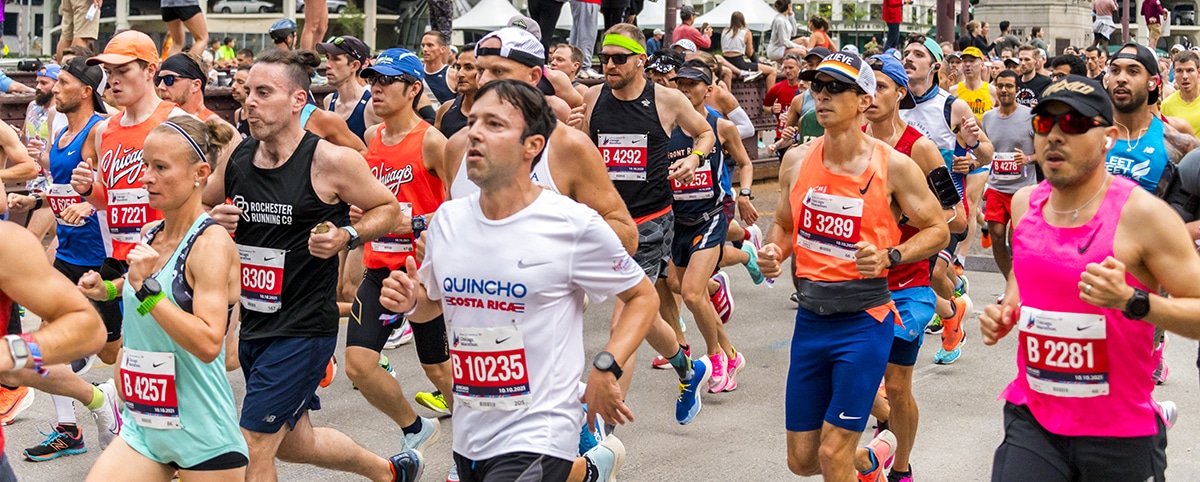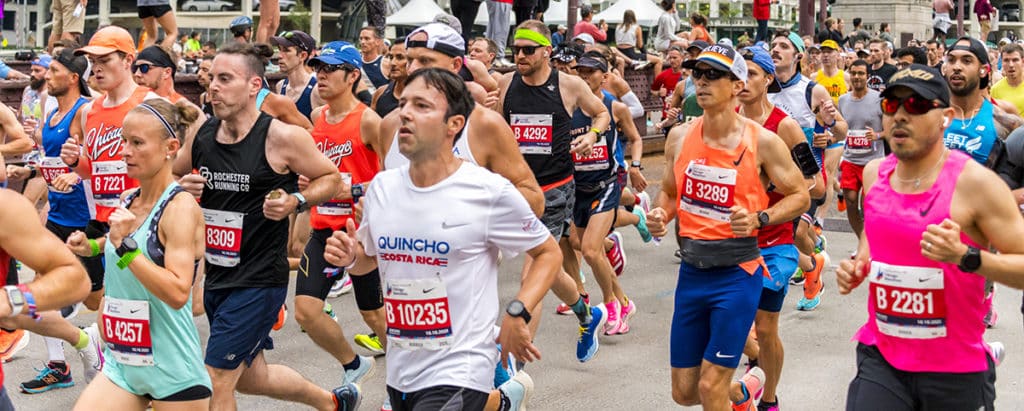 Are the six World Marathon Majors on your bucket list? Then you must also run the beautiful Chicago Marathon. And that means being cheered on for 42.195 kilometers by American and international supporters who give it their all to cheer you on to the finish line. Here you can read all about the Chicago Marathon 2023.
When is the Chicago Marathon in 2023?
The Chicago Marathon, also known as "the windy city," will take place this year on October 8. That nickname is not without reason: the weather in Chicago can change quickly due to the strong winds. It's possible that you might need your winter coat the day before the Chicago Marathon, and on the actual race day, you could be running in shorts and a tank top, sweating in the starting corral. Keep this in mind as you pack your bags. If this is your first marathon, consider these things.
What is the course of the Chicago Marathon?
The Chicago Marathon is ideal for anyone aiming for a personal record (PR) because the course is flat and fast. The start and finish are in Grant Park, a massive city park on the shores of Lake Michigan. You'll head north via La Salle Street, a long straight stretch with a view of the lake after about 8 km. After 12 kilometers, you return to the city center, where you'll pass through 29 different neighborhoods, each with its own character. On the map, you'll see many straight lines, which contribute to the numerous PRs set here. But it's definitely not boring: the spectators know how to support you in creative ways in each neighborhood. It's a guaranteed party!
How can you participate in the Chicago Marathon?
At this time, it is no longer possible to register for the Chicago Marathon 2023. Shortly after the marathon in October, the registration for the lottery for next year will open, so keep a close eye on the website to ensure you don't miss the short registration period. You will find out by the end of the year if you are one of the lucky ones, but please note that if you are selected, the registration fee (this year $240) will be charged to your credit card immediately, sometimes even before you receive the confirmation in your inbox.
What are the chances of being selected? With over 45,000 participants, the Chicago Marathon is the second-largest marathon after New York City. However, your chances are much better than in the New York, London, or Tokyo Marathons, so it's definitely worth participating in the next lottery.
If you are not selected, you can still book a package through an organization like TUI Sports or Run2Forty2, which includes a race entry, flight, and hotel in Chicago.