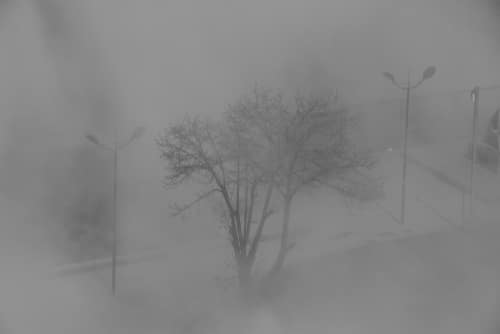 Wildfires in Canada are once more aiming at the Midwest's air quality as the area is experiencing a heat wave and dense smoke from the north.
Due to the smoke, the National Weather Service has issued air quality advisories for a large portion of the Upper Midwest.
Chicago is experiencing the sixth worst air quality in the world as of Tuesday morning, according to international tracker IQAir. The city's Air Quality Index of 120 is considered "unhealthy for sensitive groups." Minneapolis and Detroit follow in 10th and 11th place globally, respectively, with "moderate" air quality.
Canadian wildfires have blazed out of control since early June, bringing massive clouds of smoke south to the U.S. which have blanketed cities from Minneapolis to Washington, D.C., turning some skies orange. Smoke this week has impacted communities as far south as Alabama.
This year, Canada has experienced the most severe fire season in the country's history, with more than 28.9 million acres burned, according to authorities. That's roughly about the size of Ohio just in burned forest.
More than 1,000 fires are burning across Canada as of Tuesday, two-thirds of which are out of control. A large proportion of those fires are in British Columbia, bringing smoke southwest with the wind and into the U.S., according to officials.
British Columbia is also experiencing a severe drought, with much of the northern portion of the province — where there are the most fires — under the highest level of drought that provincial authorities track.
The last major outbreak of wildfire smoke in the U.S. late last month saw Chicago briefly mark the worst air quality in the world.
The smoke in the Midwest pairs with extreme heat for the first time this year. The temperatures are expected to be the highest the region has seen so far this year — up to 100 degrees in Minneapolis and 95 degrees in Chicago.
The Centers for Disease Control and Prevention recommends people in the impacted cities who suffer from health issues, such as asthma or other breathing conditions, wear a mask when outside.
Source: thehill.com