Chicago Steel vs. Chicago Ice Sharks: Game Results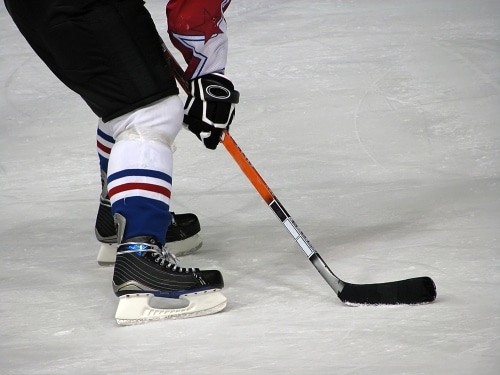 The Chicago Steel (20-7-6-0; 46 pts), playing as the Chicago Ice Sharks for one night in a throwback to the franchise's founding as the Fargo-Moorhead Ice Sharks in 1996, fell 5-3 against the Green Bay Gamblers Friday night (15-13-2-1; 33 pts) at Fox Valley Ice Arena, the second consecutive loss for Chicago.
After Chicago forward Jayden Perron netted the game's first goal, the Gamblers totaled three goals in the second period, taking the lead and never looking back.
The teams went back-and-forth with chances in the first period until Perron broke the scoreless tie, making a smooth move to his forehand to beat Gamblers netminder Aaron Randazzo.
From the second period on, the game belonged to Green Bay.
The Gamblers quickly tied the game up 1-1 just a tad over two minutes in the second period when Cam Lund rocketed a wrist shot, blazing down the right wing for Green Bay.
Chicago defenseman Luca Fantilli and forward Jackson Blake were both denied on separate breakaway chances by Randazzo through the middle of the second, keeping the score tied.
With just under five minutes to play in the middle frame, The Gamblers took their first lead of the evening on a sharp angle shot from Matt Deboer making it 2-1 in favor of Green Bay.
Less than two minutes later, Gamblers defenseman Damien Carfagna struck on a 2-on-1 rush, tucking a wrist shot behind Steel netminder Nick Haas, giving Green Bay a two-goal lead heading into the final frame.
Just over three minutes into the third period, Sawyer Scholl scored on a breakaway beating Haas to extend the Gamblers advantage to 4-1.
Chicago forward Luke Levandowski gave the home crowd a glimmer of hope, potting his sixth goal of the year. Levandowski benefitted from a 3-on-2 rush with feeds from Jack Harvey and Jake Livanavage, burying a shot the cut the deficit to 4-2.
John Mittelstad capitalized on a one-timer less than a minute later, putting Green Bay back in the driver's seat for good by a 5-2 score.
Michael Emerson netted his fourth goal of the year for Chicago with 13 seconds left in regulation after a net-front scramble but the score of 5-3 stood for Green Bay's first regulation win against Chicago in five matchups during the 2021-2022 season.
Chicago hits the road for a two-game stretch with matchups against the Madison Capitols on Friday, Jan. 28 at 7:05 pm CT and a Saturday showdown against the Cedar Rapids RoughRiders on Jan. 29 pm CT with another 7:05 pm CT puck drop.
The Chicago Steel return to home ice on Saturday, Feb. 5 for Wiener Dog Races and Sunday, Feb. 6 for Rusty's birthday and a Steel Family Pack Game, a special ticket deal with 4 tickets, 4 hot dogs, 4 chips, 4 sodas/waters and 4 chuck-a-pucks for just $50.
Single-game tickets start at just $10 and are available in person at the Steel Box Office at Fox Valley Ice Arena, by phone at 855-51-STEEL and online at chicagosteelhockeyteam.com.  The Steel now offer single-game ticket discounts for kids 12 and under and military.
Source: www.chicagosteelhockeyteam.com