City of Carbondale approves Power Purchase Agreement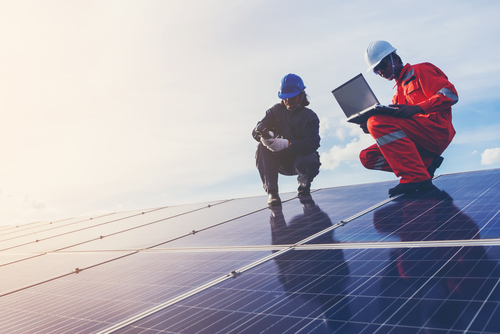 The City of Carbondale is working on the goal of becoming a leader in sustainable energy. The City has approved a Power Purchase Agreement (PPA). The agreement will allow Carbondale to deploy a project of $2.4 million. A portion of municipal buildings of Carbondale will be powered by this project. The City has reached close to its goal of becoming a sustainable energy leader after the approval of this project.
John Henry, the mayor of Carbondale, said, "Our goal was to become a leader in the deployment of sustainable energy in the Southern Illinois region." He added that the approval of PPA was a great starting point in terms of the deployment of sustainable energy. Henry added, "The City will have zero capital outlay for this project and will see savings up to $1.5 million."
Affordable Gas + Energy (AGE) is serving the City as an energy management consultant. The Request of Proposal was developed by the AGE to get offers from the qualified providers. The PPA will allow the third-party solar system companies to sell solar power to the City of Carbondale at a guaranteed rate. The City has accepted the bids of 7 companies on the base of the recommendations of the AGE.
The project has been awarded to the StraightUP Solar and Hawk-Attollo, LLC. The StraightUp solar will develop the project while the Hawk-Attollo will serve as a financier. The project will save up to $1.5 million over the life of the agreement, according to the experts. Jeff Haarmann, the managing partner of AGE, said, "We congratulate the City of Carbondale on the awarding of this project."
The SE Waste Water Treatment Plant, the Public Safety Center, and the Civic Center are three sites for the construction of solar technology. The sites are selected on the base of the feasibility analysis. These sites are most economical for the construction of solar technology. You can contact Haarmann at (618) 204-0115 for getting more information about the solar project.