Choking deaths fall substantially in past 50 years in US children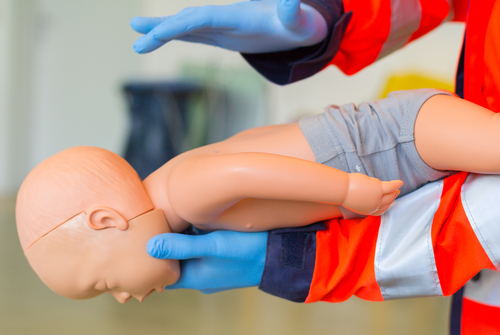 A report is published in the Journal of American Medicine Association (JAMA). The report revealed that the deaths of children from choking on small objects fell by 75% in the past 50 years. The publishers proposed the results on the base of the data gathered between 1968 and 2017. The study did not give a real cause of the reduction in choking deaths of US children.
It is believed that the regulations over choking might play a role in the reduction. There are several warning label regulations and other legislations in terms of choking in the US. According to the data, 184 children died from choking in 2017 in the US. Jennifer Lavin, the co-author of the study, said, "While we see substantial progress in reducing choking deaths in children over the years, we need to do more to keep young children safe."
Lavin is a pediatric ENT specialist at Ann & Robert H. Laurie Children's Hospital of Chicago. Lavin said that parents should take extra care in keeping their children away from the small objects. The Child Safety Act and Toy Safety Act initiated the legislative work in the field of reducing choking deaths in the US Children in 1969.
A sharper decline occurred in the choking deaths in children younger than 3 years in the 1990s. The warning label legislation played a crucial role in this regard. Dr. Lavin said that the efforts were needed on a national level for nullifying the children's deaths from choking in the US. The reconsideration of the small parts cylinder is needed at the current time.
The Stanley Manne Research Institute conducts the research work at Ann & Robert H. Lurie Children's Hospital of Chicago. The institute aims to improve the health of the children in the US. The US News and World Report have ranked Lurie Children's hospital among the top children hospitals in the United States of America. The hospital has international recognition and children come from foreign countries for their treatment here.