Colliers International reports booming industrial construction in Chicagoland despite pandemic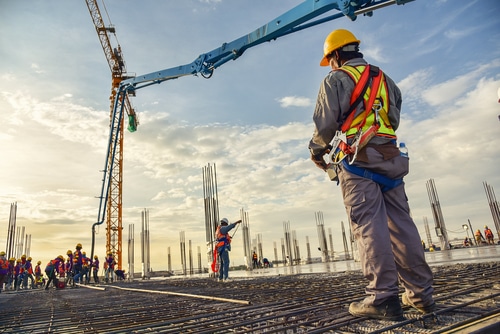 Colliers International recently released a market report about the industrial construction in Chicagoland. The report stated that industrial construction was booming in Chicagoland despite the coronavirus pandemic. The pandemic can also be the reason behind the rise of industrial construction in recent times.
According to the report, developers set a new record in the last quarter of 2020 in terms of new space under construction. In the third quarter, builders were constructing 23.7 million square feet. However, they were constructing 29.6 million sq. ft. in the fourth quarter. Bisnow reported, "In 2019, developers finished 23.1 million sq. ft., a record amount since the current development cycle began in 2013."
In 2020, developers completed 12.3 million sq. ft. of the more than 23 million sq. ft. for the speculative projects, according to the report. "But of the projects now under construction, only 31% of the space is speculative," stated Bisnow. David Bercu, the principal of Colliers International, told Bisnow, "We are seeing companies re-engineer their supply chain due to the greater use of online shopping."
The demands from Amazon played a crucial role in the development of large spaces this year in Chicagoland. In 2020, developers started at least 65 new projects. In terms of area, a rise of 76% in industrial construction occurred in Chicagoland in 2020 as compared to 2019. Seefried Industrial Properties completed a mega project of 1 million sq. ft. in the last quarter of 2020. The project was delivered by the company for Amazon in Beloit, Wisconsin.
Venture One Real Estate also constructed a project for Amazon in Crossroads 55. The report revealed that two other projects for Amazon were under construction in Markham and Matteson. Bercu said that the pandemic and Amazon helped industrial construction to thrive in Chicago.