For Third Consecutive Day, US Reports Over 50,000 New Coronavirus Cases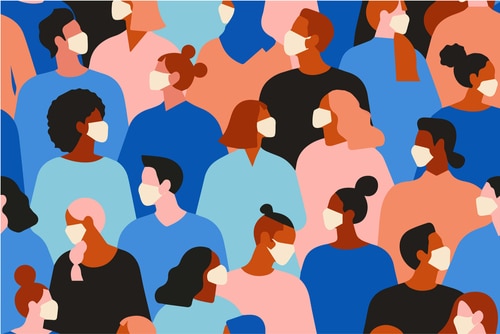 Americans will find many closed beaches and scarce Fourth of July fireworks, but authorities fear the holiday weekend could worsen the already ravaging coronavirus pandemic. More than two months have passed since the first wave peaked, the virus is again spreading across the South and Southwest. The U.S. again reported more than 50,000 new coronavirus cases.
According to John Hopkins Hospital, the US reported Friday, at least 51, 842 new cases. This makes the third straight day, the US has reported more than 50,000 cases. The record-breaking cases have not stopped Americans from celebrating the nation's independence outdoors. The outgoers are finding that beaches in Miami and Los Angeles have been closed, tubing in Texas Rivers has been banned and city-sponsored celebrations will be live-streamed.
Florida, California, Texas, and Arizona have all posted record new cases this week. Florida reported about 9,500 additional cases on Friday. Texas reported 7,555 new cases after back-to-back days with about 8,000 apiece. According to a CNN analysis of data from Johns Hopkins University, Florida is averaging more new cases per day — 7,870—than any other state.
Miami Beach Mayor Dan Gelber told CNN, "There's nothing more American than making a sacrifice by staying home to keep a family member safe, a neighbor safe or a stranger safe." Reopenings have been put on hold by nearly two dozen states to combat the spread. Others have taken extra measures to keep the virus out of their borders.
New York, New Jersey, and Connecticut have issued a travel advisory. The advisory requires people coming from eight states with high coronavirus rates to quarantine for two weeks. More testing is spiking the cases according to some state leaders and experts.