Constructors topped off of $200 million Ogden Commons project in Chicago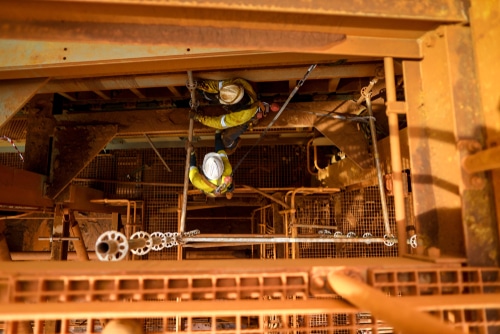 The Habitat Company, James McHugh Construction Co., and Bowa Construction released the details of their progress on the Ogden Commons project in the North Lawndale neighborhood of Chicago. According to them, they have reached the top-off of the mixed-use project. This commercial and retail building will mark phase I of the $200 million Ogden Commons project.
The development of the 10 acres along the 2600 block of Ogden Avenue carried out by the Habitat Company. Habitat has a public-private partnership with Sinai Health System, the City of Chicago, the Chicago Housing Authority, and Cinespace Chicago Film Studios to work on this developmental project. The officials said that the project would have 120000 sq. ft. of commercial and retail space after successful completion.
The project will also include 350 mixed-income housing units. Matt Fiascone, the president of the Habitat, said, "COVID-19 kept us from celebrating with a traditional topping-off ceremony when the last piece of steel was placed in late April." Fiascone appreciated the efforts of the workers for reaching the top-off within the budget and deadline.
He said that the construction of medical and housing facilities in North Lawndale was very important. The community will have more jobs, commercial stores, and retail businesses after the completion of this building. This commercial building includes three floors. Ray Cisco, the project executive of McHugh Construction, said, "Unlike a standard rectangular building, the steel structure includes several angles."
The steel frame of the first building of Ogden Commons has now been placed by the constructors. The surrounding community can feel the momentum of the development now, according to Cisco. The funds are allocated for the project through debt and Opportunity Zone equity. According to the officials, PNC Bank provided $15 million for the first phase of the project.