Rogers hair Center announces its reopening on Friday, May 29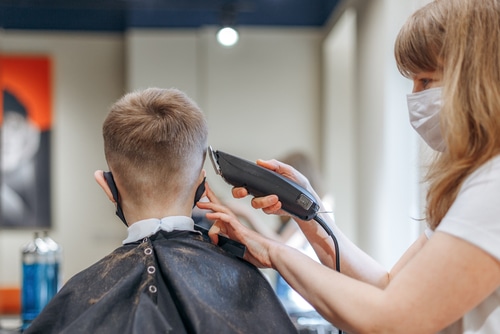 FREEPORT, IL – Most of the people have been missing getting a haircut from Rogers Hair Center. There is good news for them as the Center announced its reopening on Friday, May 29, at 8:00 am. The Center said that they would be reopening by appointment only. The people can start booking their appointments on Thursday, May 28, from 10:00 am to 2:00 pm.
According to Rogers, the customers can book an appointment by calling at 815 – 233 – 9019. They also issued some necessary guidelines to be followed by their customers. Those having possible symptoms of illness should choose another day to return. They decided to make their new "normal" appointment only for a temporary basis.
Rogers will start taking appointments in business hours from May 29th. The timing details of booking an appointment are as below: –
Tuesday – Friday (8:00 am to 5:00 pm)
Saturday (8:00 am to 3:00 pm)
The Center will take precautionary measures on the base of the recommendations issued by the Centers for Disease Control and Prevention. The customers will not be allowed to use the waiting room. They need to wait in their vehicles until they get a notification related to their turn. The barbers and customers will be required to wear facemasks inside the shop.
The customers will use hand sanitizers while entering the shop. The shop will provide hand sanitizer to them. Rogers said that they would take extra sanitization measures of the shop when every customer would leave their shop. It is a hard time for the whole nation. The customers are advised to cooperate with the shop employees and stay patient. Everyone is required to play a role in terms of following the guidelines. It is necessary to take these measures to stay safe from the deadly virus.