Coronavirus threatens to complicate spring flooding response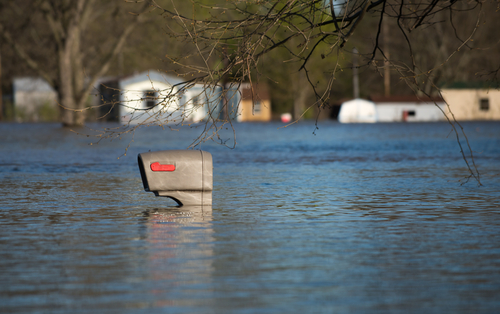 The US has been struggling to respond to the coronavirus pandemic. A familiar, annual public scourge is on its way to make things hard for the nation. The flooding projections have been released by the National Oceanic and Atmospheric Administration last week. According to the projects, 23 states including Illinois are at risk of moderate to severe flooding.
The country will see above-average temperatures this spring, the NOAA stated. The Climate Prediction Center of the Administration forecasted above-average precipitations in the Central and Eastern United States. These two factors will contribute to the increased chances of flooding in the central and southeastern United States.
The Center forecasted the risk of minor flooding in on-third of the country. The Center said that the ongoing rainfalls and highly saturated soil would increase the chances of precipitation this spring. According to the 2020 U.S. Spring Flood Outlook, the basins of the upper Mississippi River, the middle the Mississippi River, the Missouri River, and the Red River of the North are at the greatest risk of high to moderate flooding.
The entire western Illinois border with the Mississippi River is at risk of moderate flooding during this spring, according to the flooding map released by the federal administration. The northwest corner of Illinois is at a major risk of flooding. This corner of the state saw extensive flooding last spring. The current COVID-19 outbreak will make it tough for the administration and the residents to cope with the flooding this spring.
Trent Ford, the climatologist of Illinois, said, "February ended up being pretty close to our 30-year normal as far as temperature and precipitation across pretty much all of the state." The residents and farmers along the Mississippi and Ohio rivers will be hoping for less rain to keep things normal this spring. Otherwise, the COVID-19 outbreak will make things worse for them, according to the predictions.