COVID-19 Cases Increasing in Illinois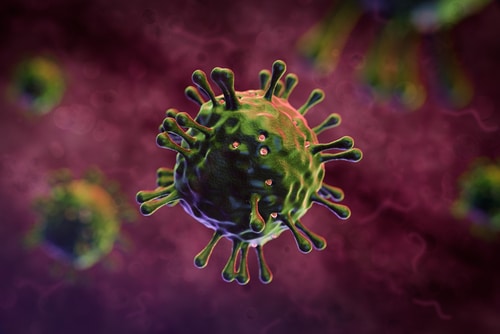 The Illinois Department of Public Health (IDPH) reported on Thursday, November 5, 2020, that the state had 9,935 new confirmed COVID-19 cases. The state also suffered 97 COVID-19 related deaths. According to the IDPH, the preliminary seven-day statewide test positivity from October 29, 2020 – November 4, 2020, is 10.5%.
According to the IDPH, Region 10 (suburban Cook County) had reported 9 days of test positivity increase. The latest Test Positivity 7-Day Rolling Average is reported at 11.1%. The latest Daily Test Positivity rated was reported at 12.0% Region 10 is facing a surge of the virus as it reports six consecutive days of 9.0% or greater. Hospital Admission has also increased for the past 8 days.
The Causalities in All Counties include:
Adams County: 1 female 80s, 1 female 90s
Carroll County: 1 female 80s
Clinton County: 1 male 70s, 1 male 80s, 1 female 90s
Coles County: 1 female 70s, 2 female 90s, 1 male 90s
Cook County: 1 male 20s, 2 males 50s, 1 female 60s, 5 males 60s, 2 females 70s, 4 males 70s, 3 females 80s, 5 males 80s, 7 females 90s, 1 male 90s
DeWitt County: 1 female 90s
Douglas County: 1 male 70s
DuPage County: 1 male 70s, 2 males 80s, 1 female 80s
Fayette County: 1 female 70s
Franklin County: 1 female 80s
Jackson County: 1 male 80s
Jo Daviess County: 1 male 90s
Kane County: 1 female 70s
Kankakee County: 1 male 80s
Knox County: 1 female 90s, 1 female 100+
Lake County: 1 male 70s, 1 female 80s, 2 females 90s, 1 male 90s
LaSalle County: 1 female 70s, 1 female 80s, 1 female 90s
Macon County: 1 male 60s, 1 female 90s
Madison County: 1 female 40s
McDonough County: 1 female 70s, 1 male 70s, 1 female 90s
McLean County: 1 female 30s
Monroe County: 1 female 70s, 1 female 80s, 1 male 80s
Morgan County: 1 female 60s
Peoria County: 1 female 70s, 2 females 80s
Pike County: 1 female 100+
Randolph County: 1 female 90s
Rock Island County: 1 female 80s, 1 female 90s
Saline County: 1 female 70s, 1 female 80s
Stephenson County: 1 female 90s
Tazewell County: 1 male 70s, 1 female 80s
Vermilion County: 1 male 70s, 3 males 80s
Wayne County: 1 female 80s
Whiteside County: 1 male 70s, 1 female 90s
Will County: 1 female 50s, 2 males 80s
Williamson County: 1 female 50s