Qatar: Number of patients undergoing COVID-19 treatment drops to less than 6,000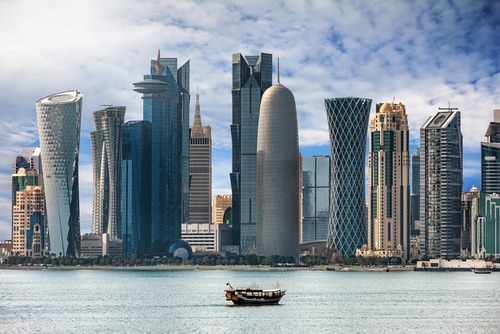 Gulf state Qatar's COVID-19 tally cross 100,000. Within the last 24 hours, Qatar confirmed 600 more C0VID-19 cases. According to Qatar Ministry of Health, coronavirus cases tally is more than 101,000, out of which the majority is of foreigners. So far, 94,903 Qataris have defeated Coronavirus and went home after treatment.
Currently, 5,908 Qataris are admitted to hospitals for COVID-19. 714 are in serious condition while 154 are critically ill. Yesterday, two people lost their lives from the virus. So far, 134 people have lost their lives in Qatar due to Coronavirus. Qatar is testing thousands of Qataris.
So far, Qatar has tested about 375,000 people. It should be reminded that in view of the spreading coronavirus, last month Qatar's government pardoned 500 prisoners and released them from prisons. To prevent the spread of COVID-19, Qatar's government made it mandatory for people leaving their houses to wear masks.
Anyone found violating the order could face imprisonment and a fine up to 55,000 dollars. The government is conducting COVID-19 tests rapidly to prevent the surge of cases. The government has conducted about 375,000 tests.