Illinois reports 10000 new COVID-19 cases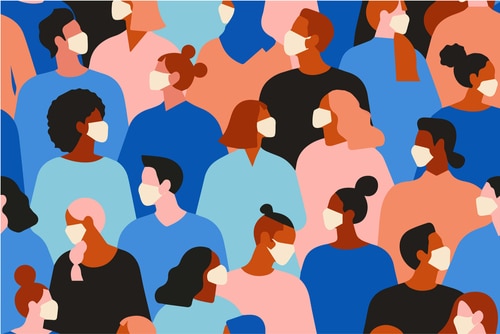 10000 new coronavirus cases have been confirmed in Illinois on Friday. The COVID-19 death toll has already surpassed 10000 in the state a day before. Dr. Ngozi Ezike, the director of Illinois Public Health, announced at the daily press briefing at the Thompson Center in Chicago that 10376 new COVID-19 cases were confirmed statewide.
Dr. Ezike also confirmed 49 new deaths during the briefing. She said that the death toll had topped 10,079 in Illinois with 49 recent deaths. In Illinois, over 4000 COVID patients were hospitalized. 786 of them are under intensive care while 339 are on ventilators. A record 98401 COVID tests were tested in Illinois in a day.
75 out of 102 counties of Illinois are put on a warning list by the Illinois Department of Public Health amid a rising number of positive cases. JB Pritzker, the governor of Illinois, said that Illinois was on a verge of witnessing an exceptional rise in the coronavirus positive cases. The Illinois administration has already implemented renewed restrictions on indoor services at bars and restaurants. Pritzker said that the exponential rise in the COVID cases could hurt them badly.
Dr. Ezike called the next few months "very tough." She added, "They are going to be very hard. But how tough and how hard and how bad it is still depends on us." She urged people to protect all of them by following coronavirus restrictions and taking precautionary measures. She emphasized wearing masks, practicing social distancing, and washing hands regularly.
The scientists and researchers emphasized limiting personal contact to stop the spread of the virus somehow effectively. Pritzker backed his decision of putting a ban on indoor bars and restaurant services. "All the data we have so far point to those locations as a major source of risk," he added. He announced stricter restrictions for Illinois in the upcoming days. However, he did not specify the details about those restrictions.