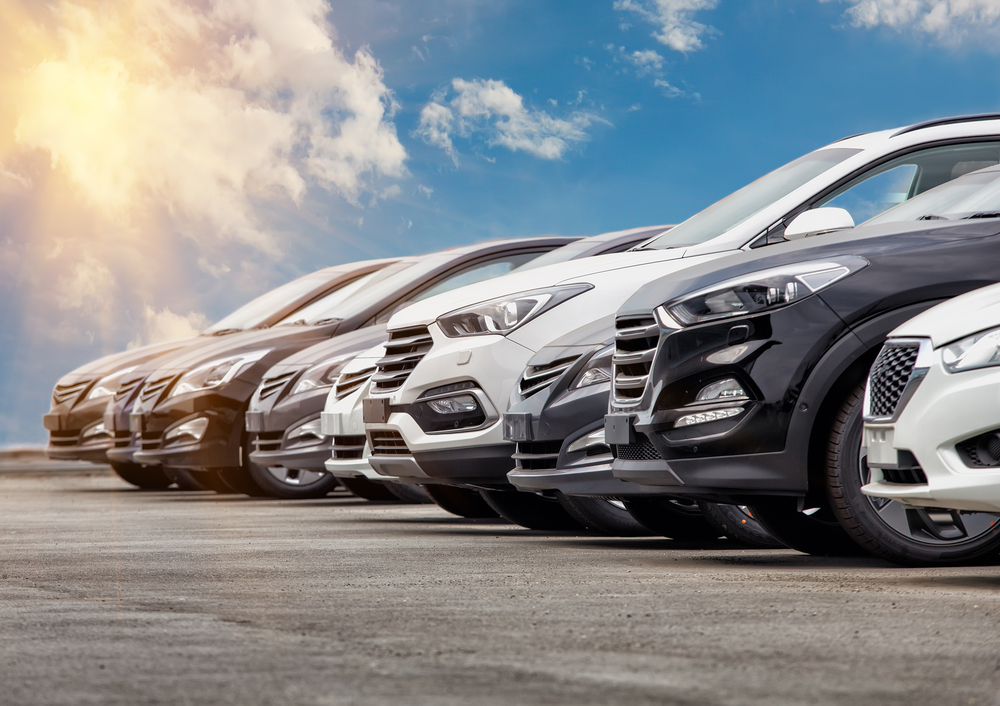 Teenagers in America appear to be delaying driving more than ever.
According to the Federal Highway Administration, the proportion of minors having driver's licenses in the 16–19 age range decreased from 64% in 1995 to slightly under 40% in 2021.
The causes are as convoluted as teenagers. The price of cars has increased. Gas and insurance are now more expensive as a result of inflation. Apps for home delivery and ride-hailing make automobiles seem less necessary. Urban areas in America are become increasingly congested and less conducive to cars. Teenagers are socializing less in person and more online. Many young individuals prefer to bicycle or stroll rather than destroy the environment.
The decrease of young drivers may be more of a reflection of the effects of "graduated" licensing than anything else. States began to introduce new laws designed to help new drivers get on the road about 1996. Before receiving their full driving privileges, teen drivers must now spend many months honing their abilities in low-risk environments.
For youth from lower-income households in particular, the financial aspects of acquiring a car, insuring it, and learning to drive can be overwhelming.
"Getting a license is an expensive process," said Becca Weast, a research scientist at the Insurance Institute for Highway Safety. "Usually, when people delay getting a license, it's because it's expensive, and because they don't have the resources to make it happen."
The decline in driving goes beyond adolescence, affecting Generation Z, or people born between 1997 and 2012, as well as the millennial generation.
Prior to the year 2000, a driver's license represented American maturity. Over 90% of people in their late 20s have one.
not anymore. The proportion of licensed drivers between the ages of 20 and 24 decreased from 87% in 1995 to 80% in 2021. The percentage of licensed drivers decreased from 95% to 88 % in the 25-29 age group.
According to academics, the drop of young drivers is mostly a familiar tale of the wealthy and poor in America.
"At a population level, certainly, the data suggest that it's about the resources, money and time and access to a car," said Johnathon Ehsani, an associate professor at the Johns Hopkins Bloomberg School of Public Health.
Ehsani stated that "basically, that means you're from a household with more means" if you are an adolescent with a license and a car.
21-year-old Ashley Cruz intended to obtain her license in high school. I didn't really have someone to practice with, she said, "because my parents work all the time." The epidemic then broke out.
Cruz travels from her suburban home to the University of Illinois at Chicago (UIC), where she studies urban planning, via bus and rail.
Cruz has noted which of her acquaintances has a license and which does not based on her major.
"A majority of my friends are in Chicago, and the reason they don't have a driver's license is they have public transportation at their disposal," she said.
Getting a license in the car-dependent suburbs is dependent on "the privilege of having your parents around," she added. Friends with at-home parents acquired a license at the age of 16. Kids with latchkeys didn't.
Another UIC student, Zachary Grand, obtained his California driver's license at the age of 17. It kind of blows my mind how many individuals didn't even learn to drive here in Chicago, he remarked.
Grand, now 29, explained the pervasive mindset among his Chicago friends: "A bad car that you used to be able to buy for, like, a thousand dollars is now about $5,000, which is crazy. It just adds to a lot of other costs: insurance, gas."
And the alternatives are cheaper. "You can do anything from your phone," he said. "Call an Uber if you really need to, take a train if you want to, or the bus, or just walk."
American auto culture peaked "in the late '70s and early '80s," according to Tony Dutzik, a senior policy researcher at Frontier Group who focuses on traffic patterns.
Since then, urbanization, traffic congestion, and other factors have contributed to a progressive decrease in the number of young Americans obtaining licenses.
Robert Foss, director emeritus of the Center for the Study of Young Drivers at the University of North Carolina, noted that as the country becomes increasingly urbanized, it becomes much easier to go around without a car.
After the graded license was implemented in 1995, the declining trend picked up speed.
"In many states, it's a much longer process," Dutzik said. New drivers typically wait many months to gain full privileges. "There are limitations on your ability to drive at night, your ability to carry passengers, which can last, in some cases, until you're 17 or 18."
Teenage car accidents decreased significantly as a result of the new regulations. For those with modest resources who wanted to drive, the graded license presented additional difficulties.
It would be quite difficult for a youngster to pay for their own driver's education, according to Weast. The cost of the testing, which varies by state, would be added on top of that. They would subsequently be required to own a vehicle. What minimum-wage worker can now afford to get a car?
Some academics think that, in part because of the new license programs, the federal statistics overstates the drop in teen driving. For instance, a motorist with a temporary license may not be considered a licensed driver in some states, according to Foss.
A matter of ongoing scholarly discussion, Foss and other scholars have discovered a number of significant issues with government data on driver's licenses. But many data sources demonstrate the same negative trend.
Many young millennials lost their jobs during the Great Recession of the late 2000s, substantially reducing the number of licensed drivers. Uber appeared at around the same time, heralding a new age of urban transportation for those without cars.
Teenagers' social life have moved online in the intervening years. Young Americans no longer spend as much time driving to meet up with pals in person.
Generation Z and millennials are more concerned about the environment. The carless movement was driven by millennials. According to recent study, even as they reach midlife, the generation continues to drive less than either Generation X or baby boomers.
It's too early to say if Generation Z will adopt this practice. A life without a car is tougher to maintain as Americans get older and consider getting married and having kids.
"Gen Z is very environmentally conscious," said Kate Lowe, an associate professor of urban planning and policy at UIC. But, she added, "a lot of people change their transportation patterns when they have kids."