COVID-19 Deaths Spur at Nursing Homes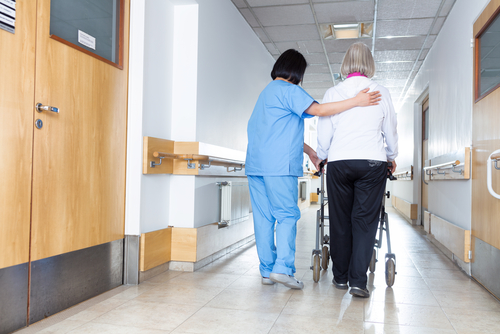 COVID-19 deaths are rising at nursing homes. According to Pritzker's administration information release on Sunday, almost a quarter of all coronavirus deaths statewide occur at nursing homes. COVID-19 deaths reported over the weekend went from tying a single-day high of 125 on Saturday to dropping to just 33 on Sunday. The statewide coronavirus death toll reaches 1,290.
The Illinois Department of Public Health has reported new 1,197 cases on Sunday. The toll has reached to 30,357 in 93 of the 102 total counties. According to the Office of the Governor, 1,896 cases were found at long-term-care facilities, such as nursing homes. In those facilities, 286 people have died battling from the disease. The state has made a target for testing and treating the nursing homes.
The state is also targeting the African Americans and Hispanics, who are also bearing a disproportionate impact of the Coronavirus pandemic in Illinois. Coronavirus first gained hold in a nursing home in Washington State. The nursing homes have become homes to the virus infection. Pritzker had shut down the visits to the nursing homes, but they are still vulnerable to the virus.
The Symphony of Joliet home has reported 25 deaths, including 24 residents and a staffer. Pritzker had called in for increased testing across the state, but they have failed to reach his goal of 10,000 tests a day. U.S. Sen. Tammy Duckworth, along with other senators, has put the blame on the Trump administration for the inadequate testing across the country over the weekend.
Tammy tweeted, "Illinois had its deadliest weekend from the COVID-19 pandemic and we need more tests, more contact tracing, more ventilators and more (personal protective equipment). We aren't getting it. It's basically criminal what Trump is doing when it comes to failing to provide the resources all of our states need."