Elgin Fire Department firefighter tests positive for COVID-19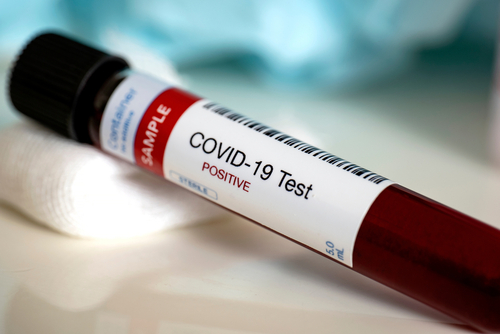 An Elgin Fire Department firefighter tests positive for COVID-19. This is the first time a firefighter has tested positive. April 21 was the last workday for the employee. A test had been conducted on April 22. He was informed today that he had contracted COVID-19. He is placed in isolation in an Elgin hotel room. The City had reserved the part of a block of rooms as a proactive measure in anticipation of such occurrences.
"This is an unfortunate situation for our employee and our department. I know we will provide him with needed support as we are hopeful that he has a speedy recovery," said Elgin Fire Chief Robb Cagann.  "We are doing everything we can to ensure that other employees are also safe."
He was on duty yesterday. He began to feel ill with a fever. The fever had spiked a few hours later. The worrying news was that five other firefighters had come in contact with him during the shift. However, they had not shown any symptoms at this time. They have been placed in isolation for 14 days as a precautionary measure.
The infected firefighter becomes the first Elgin Fire Department employee to contract the virus. Chief Cagann said, "I am thankful for the quick actions of our team yesterday and the ability to get the test results so quickly as well, ensuring the least amount of contact with others possible."
He added, "I am also happy our emergency operations team had hotel rooms reserved for such a situation. Having the rooms in Elgin allows our nearby fire station employees to assist our sick employee with food and supplies as needed." You can contact Communications Manager Molly Gillespie at 847-931-5613 (O) or 224-762-0516 (C) for more information.