Eighteen individuals charged in federal court for conspiring to sell heroin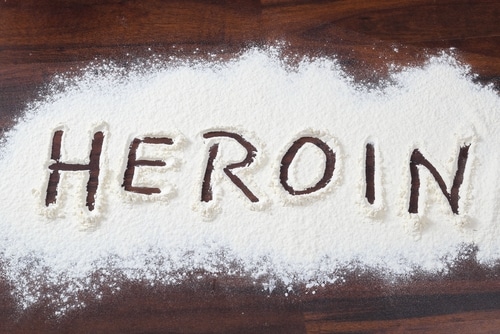 Eighteen defendants have been charged in federal court with conspiring to sell heroin or fentanyl-laced heroin on the Northwest Side of Chicago. A criminal complaint was filed against the defendants in the US District Court in Chicago. The complaint stated that eighteen defendants were involved in a mega drug trafficking operation. In this operation, they had to distribute almost 12.6 kilograms of heroin, over 23 kilograms of heroin laced with fentanyl or fentanyl analogue, and 2.56 kilograms of heroin laced with both fentanyl and fentanyl analogue.
According to the court documents, much of the drug trafficking operation occurred in the Humboldt Park neighborhood on the Northwest Side of Chicago. The law enforcement officials shut down a busy open-air drug market in the 1000 block of North Monticello Avenue in Chicago during a multi-year investigation.
The law enforcement officials conducted the operation under the name of "Operation Monticello's Revenge." The criminal complaint said that the defendants used that market to carry out their operation. According to law enforcement officials, most of these 18 federal defendants have been arrested last week.
John R. Lausch, Jr., the US attorney for the Northern District of Illinois, Robert J. Bell, the special agent-in-charge of the DEA's Chicago Field Division, and David Brown, the superintendent of the Chicago Police Department, announced the federal charges in the court. Richard M. Rothblatt and Jason A. Julien, the assistant US attorneys, represented the government in the case.
The names of the federal defendants are Sam Howard, Willie Tate, Kelvin Franklin, Steven Dyer, Morrio Bonds, Antonio Lee, Dwayne Peterson, Anthony Davis, Floyd Stewart, Will Howard, Torian Johnson, James Hughes, Kamron Garraway, Savan Ward, Jeremy Hampton, Johnnie Daniels, and Robert Stuckey. Howard and Franklin worked as street-level managers of the drug trafficking business, according to the complaint.