Inland Circle Apartment Fire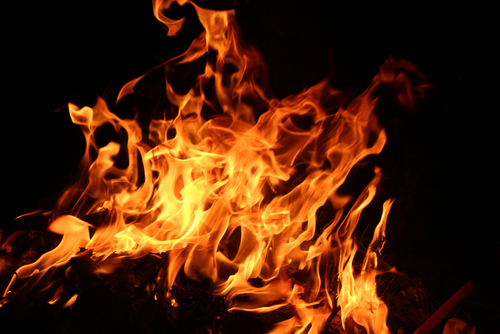 Naperville's Public Safety Answering Point (PSAP) received a fire alarm notification at 3:57 p.m. on Tuesday, July 21. The notification came from a multifamily residential unit located on the 700 block of Inland Circle. Immediately, a still alarm was dispatched. A 911 call was received shortly after the initial dispatch.
The 911 call was from a resident stating there was a fire somewhere in the rear of the multifamily residential building. The officer on the first responding engine upgraded the response to a general alarm assignment. Within 4 minutes of receiving the call, Engine Company 4 arrived on the scene. They reported nothing showing upon initial size-up.
A scene size-up was completed by the company officer who advised units of an active fire in a first-floor apartment at the rear of the building. Three engine companies, two truck companies, one Squad Company, two ambulances, and two battalion commanders comprised the complete general alarm assignment. A total of 24 personnel responded to the scene of the incident.
An additional safety officer also responded to the incident. Within 30 minutes of arrival, the companies extinguished fire located throughout the first-floor unit, in common hallways, and in an adjacent second-floor unit. To extinguish smoldering materials, and remove smoke from the building, extra time was taken. For another 90 minutes, the crew continued to perform salvage and overhaul operations.
During this incident, no firefighter sustained any injuries. The occupants also remained uninjured. After consulting with an inspector from the Naperville Transportation, Engineering, & Development Department (T.E.D.), the cause of the fire was determined to be suspicious in nature and six occupied units were deemed uninhabitable. Naperville Fire Investigation Team and the Naperville Police Department are actively investigating the matter.