Federal investigation results in charges against over 26 individuals in Chicago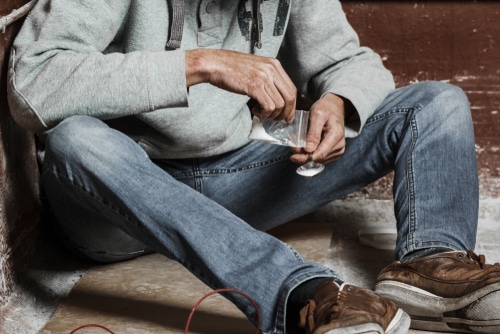 A federal investigation has been conducted to target individuals involved in drug trafficking and firearms offensive on the West Side of Chicago. Over 26 individuals have been charged under this investigation. According to the criminal complaint, the law enforcement officials dismantled a telephone drug trafficking hotline as well.
According to the court documents, the law enforcement officials conducted dozens of undercover operations to purchase fentanyl-laced heroin from the defendants over a three-month period. The court documents further revealed that the law enforcement agents seized narcotics, a drug mixer, and several firearms during a court-authorized search of a building in the 800 block of South Karlov Ave. in Chicago.
The criminal complaint filed in US District Court in Chicago stated that 13 defendants were charged with drug conspiracy. The law enforcement officials have arrested 12 defendants so far. The arrest warrant of the 13th defendant has also been issued. Under the same investigation, over 13 defendants have already been charged with drug and firearms crimes.
John R. Lausch, Jr., the US attorney for the Northern District of Illinois, Kristen deTineo, the special agent-in-charge of the US Bureau of Alcohol, Tobacco, Firearms, and Explosives' Chicago Field Division, David Brown, the Chicago Police Department's Superintendent, and Robert J. Bell, the special agent-in-charge of the US Drug Administration's Chicago Division, announced the results of the investigation.
Federal law enforcement is committed to taking strong actions against those involved in selling drugs on the streets in Chicago. Lausch said, "Our office will continue to focus on individuals and groups who distribute fentanyl-laced drugs." Brown said that the collaboration between the federal, state, and local agencies would make Chicago a safer city.