JJC cross country teams give historic performance at National Championship Meet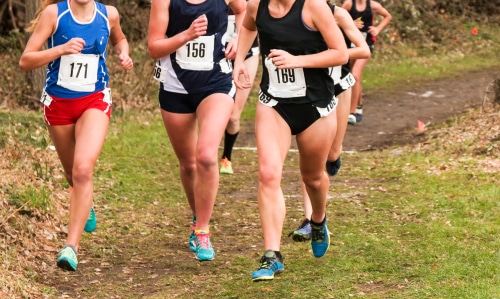 The cross country teams of the Junior Joliet College created history at Division III National Championship Meet of the National Junior College Athletic Association. The Championship Meet took place in Fort Dodge, Iowa. The women's team of the college won the national championship by scoring 41 points. It is the first-ever national championship title won by a JJC Women's team in history.
Tiffany Lehmann won covered the 5000-meter course in 20:10 to win the individual title. It was a cold and windy day but Lehmann performed outstandingly well. Lehmann is the first individual national title winner for the JJC since 1991. Jennifer Karges won a tennis title for the college in 1991. It was the first year of Lehmann as a cross country runner at any level. However, she was a part of the Wolves as a soccer player previously. She participated in 24 soccer games in two seasons.
Yesenia Suarez from Joliet West crossed the finish line 5th, Ivet Rosiles from Joliet West ended the race 12th, and Erica Nurczyk from Joliet West earned 15th place. Jeff DeGraw, the head coach of the Wolves, said that it was an unbelievable feeling. It is not easy to win a national title. DeGraw appreciated the efforts of the women's team to get ready for the championship.
"Our women's team was so relaxed. They had fun with this and they came through on the biggest stage," said DeGraw. The head coach also applauded the phenomenal performance of Lehmann in her first-ever cross country race. "What she did all season and winning the individual title is truly amazing," noted DeGraw.
The JJC Men's team finished runner-up in the championship. However, it was the best men's team finish in the history of the college. Julian Rosenbach from Joliet West finished the race 5th by covering the 8000-meter course in 27:58. "The men ran a very smart race and all ran their best or very close to their best times of the season," explained DeGraw.