Federal jury charges Christopher Grant in case of Trooper Nicholas Hopkins death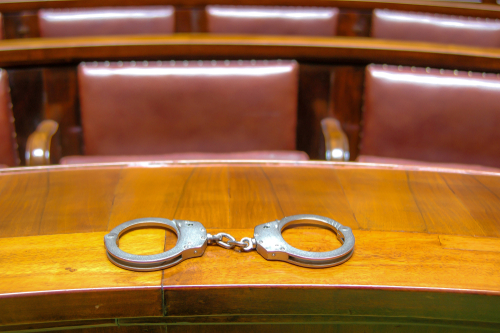 Illinois State Trooper Nicholas Hopkins was killed while attempting to execute a search warrant in East St. Louis, Illinois, on August 23, 2019. Christopher R. Grant, a 46-year-old man, has been charged by a federal jury on eight counts of different charges. The charges include murdering Trooper Hopkins and trafficking drugs.
Steven D. Weinhoeft, the US Attorney, said, "On that devastating day in August, the US Attorney's Office pledged every available resource to support this investigation." He added that they would continue their work to honor the huge sacrifice of Hopkins. According to the court document, it was Grant's home where the warrant was going to be executed by Hopkins.
The documents stated that Grant alleged fired a shot by using a Glock, Model 19, 9 mm caliber pistol, which caused the death of Hopkins. It is the responsibility of the state to prove whether it was an accident or a murder. Grant has been arrested by law enforcement officials and kept in state custody since the occurrence of shooting.
Grant has been facing the following charges after the return of the indictment by the grand federal jury: –
Distribution of Cocaine
Maintaining a Drug House
Possession of a firearm in conducting a drug trafficking crime
Use of a firearm in conducting a drug trafficking crime
Use of a firearm to commit murder in conducting a drug trafficking crime
Possession of a firearm by a felon
Jim Gomric, the state attorney of St. Clair County, said, "My office is thankful to all assets of every agency involved in this investigation." He also admired the efforts of Weinhoeft in carrying this case forward. He said that he and Weinhoeft were committed to prosecuting the ones who were behind the murder of Trooper Hopkins. The public is reminded here that an indictment is not evidence of guilt. It is the responsibility of the government to prove a defendant guilty beyond any reasonable doubt.