Staying home. Directive for Naperville Residents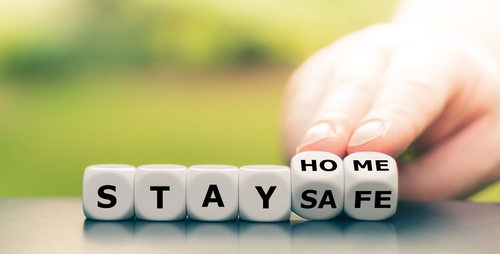 In response to the COVID-19 outbreak in Illinois, Governor has ordered residents to stay home and the City of Naperville is encouraging the residents to comply with the orders. The order of the Governor to stay indoors goes into effect at 5 p.m. on Saturday, March 21 and extends through April 7. All Illinois residents are directed to stay in their homes while the officials are combating the coronavirus spread.
The residents can leave their homes to go to grocery stores, gas stations, medical appointments, and pharmacies. They can also pick up food from restaurants and can be outdoor, but the residents are encouraged to practice social distancing. Mayor Steve Chirico said, "This may seem to some like a drastic measure, but after witnessing the effects of this virus in communities across the globe, I believe it is absolutely necessary to safeguard the health of our residents."
He added "I ask every single person in Naperville to heed the advice of the directive and stay home. The health and well-being of our families and neighbors depend on it." This directive will not impact the Core city services but the Governor's order is evaluated by City leaders. They have also canceled the special City Council meeting scheduled for Monday, March 23.
City officials are also looking for ways to provide financial relief to residents and businesses. One way to provide is to waive late fees for delinquent monthly food and beverage tax receipts. Chirico said, "There's no question that this is a tough time for many of our residents and businesses, but City leaders are diligently planning for future scenarios and preparing for anything that could come our way in regard to COVID-19 response."
The Mayor is also cautioning people not to stockpile food, gas and other commodities. The Mayor has signed an executive order which amends the City's Municipal Code to allow deliveries 24 hours a day to help make sure that there is no shortage in Naperville's stores and medical offices. "While we're encouraging residents to only buy what they need, we are aware that stores continue to sell out of certain items." said Mayor Chirico.