First Fridays is back in downtown Aurora on Feb. 7 with theme of love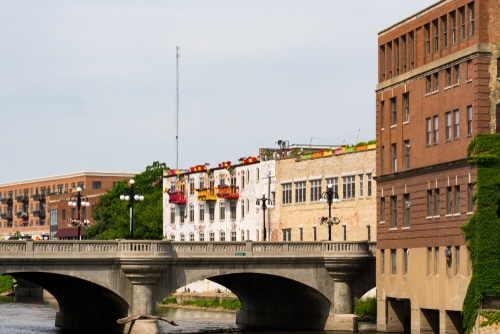 First Fridays is a popular monthly event and it is back in downtown Aurora. The event will kick off on February 7, 2020, with the theme of love. It constitutes of music, art, and many more. The resident and visitors of downtown Aurora will be able to visit the venues open to the public for a night of art and culture.
Stolp Island Social is going to host a Roaring '20s cocktail party from 5 pm to 9 pm on Feb. 7. You can also enjoy a scratch cocktail of Prohibition Era at Amy Morton's new location at 5 E. Galena Blvd. A High School Invitational Ceramics Exhibition is going to be organized by the Waubonsee Community College. The event-goers will get a chance to enjoy wheel throwing demonstration and free T-shirt printing facilities in the café space.
The figurative line drawings of Mays Mayhew will be featured in a show, Twice. Drawings of Doubles for the New Decade, organized by Gary Brown Art Gallery and Studio located at 7 S. Broadway. Live acoustic music will be played by Joe Eddy Brown in the show. Modern Goth, an art show, is going to be organized by If These Walls Could Talk Custom Framing & Gallery located at 32 S. Stolp Avenue.
You can also visit The ArtBar's "The Robot Show", a community event, organized by Two Brothers Roundhouse located at 205 N. Broadway. The event will start at 7:00 pm and it will end at midnight. The Pastry Show will be hosted by Balderas Beauty Salon located at 25 N. Broadway. Jose Art, an award-winning body painter, will provide the live body painting services from 6 pm to 10 pm.
Endiro Coffee, Ballydoyle Irish Pub, Gremlen Studios, The Hope Chest, L & L Vintage, Tredwell Coffee, Fonda mi Pueblito, SciTech Hands On Museum, Warehouse 55, Aurora Historical Society, Paramount School of Arts, Christian Science Reading Room, Do or Dye Design, Society 57, and Wycwood House will also host events and shows on First Fridays. You can pick up the printed maps with participating venues available at First Fridays venues.