Freeport's annual Luminaria night to take place on Dec. 22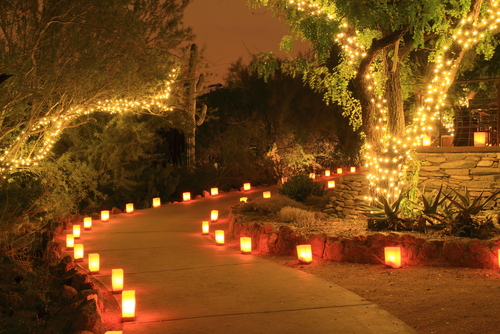 The annual Luminaria night is one of the favorite Christmastime events of the residents of Freeport. It is an annual event that takes place on Stephenson Street and Lincoln Boulevard. The event begins at dusk in the city. The sidewalks along Stephenson Street and Lincoln Boulevard will be lighted this year on December 22.
The residents of the FHN Memorial Hospital neighborhood also enjoy the beauty of the event. The decorate the sidewalks around the neighborhood to celebrate the Luminaria Night. Mark Gridley, the CEO and President of the FHN, said, "We are proud to be a part of Freeport and of our neighborhood." He added that they would show their pride by collaborating with the Luminaria Night and celebrating it.
The Luminaria Night event allows the families and friends to enjoy in the Christmastime. Gridley said, "We are happy to help promote this event." He also wished a happy and healthy holiday season to all the communities they serve. The information about the event is present on the official site of the FHN. Interested people can visit www.fhn.org to know more about the Luminaria Night and other FHN events.
FHN is an award-winning non-profit healthcare organization. It has 1400 active employees who serve the people of northwestern Illinois and southern Wisconsin. According to research, the FHN hospitals serve more than 1500 people per day at their 22 locations in 5 counties. It is one of the top non-profit organizations in the state. According to Leapfrog Group, FHN Memorial Hospital is one of the state's top hospitals for safety.
FHN was organized back in 1995 and it showed a splendid growth with the passage of time. It currently has FHN Memorial Hospital, the Leonard C. Ferguson Cancer Center, and several healthcare centers. The organization deals with occupational safety, mental health, and medical care services in 5 counties. You can visit www.fhn.org for getting more details about FHN.