JJC initiates new certificate to enhance skills of industry workers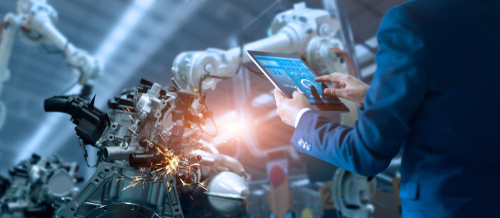 The Electrical/Electronics Automated Systems (EEAS) program of the Junior Joliet College introduced the certificate courses for the industry workers. The new certificate will help the graduates to enhance their skills. The industry workers will enhance their skills through the courses they will learn at the JJC. This new certificate is named as "Automated Controls and Robotics Certificate of Completion".
There are three courses included in this certificate program. The graduates will get certified after the completion of the training with the Rockwell Automated Programmable ControlLogix Maintainer and the Fanuc Robotics. The training will allow the students to learn the wiring, troubleshooting, and programming of the programmable logic controllers (PLCs) and robots.
Roberto Mondragon, a JJC student, is attending the classes for getting the certificate. He wants to take his career forward by staying on top of the technology. Mondragon is the current employee of the United States Cold Storage in Wilmington. He is working as a lead technician there. He said that it was important for him to learn the usage and maintenance of robots as robots had become common in the cold refrigeration field.
Mondragon said that he would pursue his associate degree in EEAS after the completion of training. Mary Sue Gurka, an EEAS instructor, said, "JJC prepares students to apply, install, and maintain automated systems." The companies are moving towards automation for competing at the global level. Fredo Cruz, another JJC student, is also enrolled in the program. He is currently working in a contracting company. He is a student of an associate degree program as well.
Cruz said that he enrolled in the EEAS program because it had a good reputation. The students can also get the certificate in integrated systems at JJC. Gurka said that the students enjoyed learning the automation with the best lab equipment. The training will help the students to develop professional skills.