Grand jury indicts two roommates for drugs trafficking and illegally possessing handguns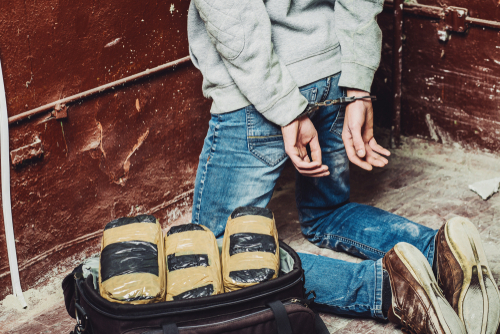 Two roommates, Isaiah Ingram and Kevin Hager have been charged in federal court with trafficking cocaine and illegally possessing handguns. According to the indictment, 30-year-old Ingram and 34-year-old Hager were involved in possessing firearms as previously convicted felons.
They are facing charges of drug conspiracy, possession of firearms in furtherance drug trafficking crime, and possession of firearms illegally. According to the court documents, the law enforcement officials found cocaine, crack cocaine, and five loaded handguns in the apartment of the defendants in Oak Park during a search.
The law enforcement officials also found a money counting machine, electronic scale, a cooking pot, and other utensils with white residue on them. The federal officials detained Ingram into custody without bond. He will appear in the US District Court in Chicago on May 12, 2020, at 9:30 am. Robert M. Dow, a US District Judge, will hear the case. According to the court documents, a warrant for the arrest of Hager has been issued as he is currently at large.
John R. Lausch, Jr., the US attorney for the Northern District of Illinois, Emmerson Buie, Jr., the special agent-in-charge of the FBI's Chicago office, and David Brown, the superintendent of the Chicago Police Department, announced the indictment in the court. The Oak Park Police Department assisted during the investigation of the case.
Elizabeth R. Pozolo and Tiffany Adam, the assistant US attorneys, represent the government in the case. The Project Guardian and the Project Safe Neighborhoods aim to hold gun offenders accountable through federal prosecution. The defendants can face a sentence of up to life imprisonment if they are convicted on the charges of drug conspiracy and drug trafficking. Moreover, the illegal possession of firearms charge carries a maximum penalty of 10 years in federal prison.