Hutchinson and Szewczyk welcomed by WIM Fox Valley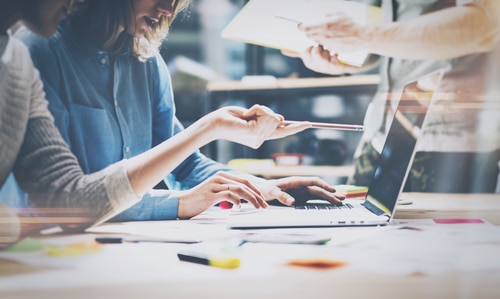 WIM Fox Valley is going to feature successful entrepreneurs as its speaker on Thursday, February 13, 2020. Kristen Hutchinson and Stephanie Szewczyk, the co-founders of the STRONG self (ie), have been welcomed by WIM Fox Valley. Emmett's Brewing Co. will host the lunch meeting. Emmett's is located at 128 West Main Street in West Dundee.
According to the WIM Fox Valley officials, the networking will be held at 11:30 am while the luncheon and program at noon. They added that the meetings would be adjourned at 1:00 pm. The members can attend the meetings at the cost of $25 while the cost for non-members is $28. The businesswomen of the area are invited to attend the complimentary presentation this month.
STRONG self (ie) is a company that deals with subscriptions and gift boxes. The aim of the company is to empower women and encourage them to embrace every moment of their lives. The subscription boxes contain the items and products that connect parents with their daughters. The company designs the subscription gift boxes in a way to connect the parents, grandparents, aunts, uncles, and stepparents with the girls in their lives.
Michelle Santucci, a Circle V-Level Achiever with Rodan + Fields in Elgin, is the sponsor of this month's meeting. Dr. Katie Rodan and Dr. Kathy Fields created a skincare service in the form of Rodan + Fields. Both doctors got training in Dermatology at Stanford. Ann Louis, the president of the WIM Fox Valley, said, "We are truly looking forward to hearing both Kristen and Stephanie's stories about their business STRONG Self (ie)."
WIM Fox Valley was founded in 1984 and it has now completed 35 years of supporting local women in business. The aim of the organization is to empower and inspire women. Louis said, "Celebrate girls and empower them to be strong is very important." The upcoming meetings will take place on March 12, April 9, and May 7. The businesswomen are invited to join these meetings for getting inspiration and mentorship.