Illinois COVID-19 Vaccine Administration Plan's Initial Phase 1B announced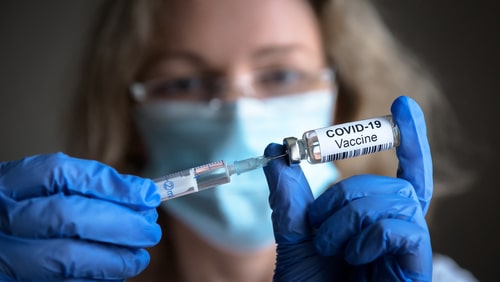 Illinois Governor J.B. Pritzker has announced that the state will be moving into the early stages of Phase 1B of the COVID-19 Vaccine Administration Plan beginning on Monday, January 25. The federal vaccine shipments to the states are limited, however, the state is working out provider capacity to ensure efficient distribution as soon as more vaccine becomes available.
Illinois is committed to distributing vaccines with equality. As part of Phase 1B, frontline essential workers and residents over the age of 65 will receive the vaccine. The eligible residents will be administered the vaccine through appointment only. Illinois is substantially completing Phase 1A. The state has achieved its daily vaccination record multiple times.
Illinois recently vaccinated more than 44,000 people in a 24-hour period. The state has administered more than 60 percent of its vaccine allocation outside of Chicago. This doesn't include the federal Pharmacy Partnership Program. Pritzker said, "Illinois is building capacity so that as the vaccine supply increases, we will be ready."
Pritzker added, "As the nation awaits greater supplies and we ramp up vaccination sites, every Illinoisan can do their part to fight this pandemic with the tools we know to work – masking and distancing – and over the last 8 weeks we've all used those tools and made real progress. Enormous sacrifices are being made to achieve this progress, but those sacrifices are making a real difference."
IDPH Director Dr. Ngozi Ezike said more and more people will be eligible for the vaccination as more vaccines are allocated to Illinois. Ezike added, "I am cautiously optimistic with the trends we are seeing in Illinois, but I want to stress how important it is for us to continue our public health actions of wearing masks and avoiding large gatherings.  Getting to the end of this pandemic will be about the choices we make.  The choice to wear our mask, the choice to keep our distance, and the choice to get vaccinated."