Pritzker calls for more COVID-19 vaccines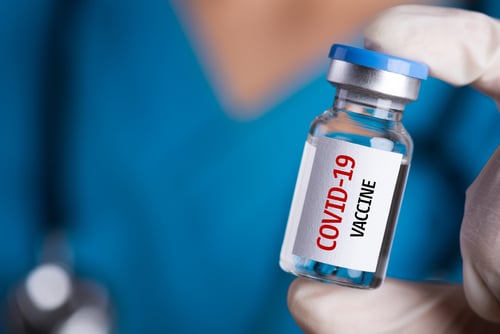 JB Pritzker, the governor of Illinois, is calling for more coronavirus vaccines for his state. He is hopeful that President-elect Joe Biden will provide vaccines to Illinois when he will take his office. Pritzker said in his daily press briefing on the coronavirus pandemic on Monday that he received assurances from the incoming Biden administration.
The Biden administration is committed to speeding up the delivery process of the COVID-19 vaccines to the states. Pritzker joined governors of Midwestern states on Thursday to complain about public reports about the holding back of 50% of the coronavirus vaccines by the presidential administration. Gretchen Whitmer, the governor of Michigan, Tim Waltz, the governor of Minnesota, and Tony Evers, the governor of Wisconsin, recorded their complaints about it.
Pritzker said that Illinois received at least 587,900 doses of Pfizer and Moderna vaccines. Illinois has already administered 334,939 of those vaccines, according to him. He appreciated the administering rate of the Covid-19 vaccines in Illinois. "We are actually at a pretty good pace administering," said Pritzker during the press briefing at the state Capitol in Springfield.
Pritzker said that the Trump administration evidently held back the delivery of vaccines. However, the Biden administration assured him that it would not hold back. The governor said that 850000 Illinoisans were eligible for vaccination under Phase 1A. In Phase 1B, 3.2 million Illinoisans are eligible for vaccination.
He urged Illinoisan to stay patient. He demanded the delivery of more vaccines from the federal government. "Phase 1B will take many weeks to complete," he added. He sent a letter to the US Department of Health and Human Services on Thursday. He complained about the slow delivery of vaccines in Illinois in his letter. He assured that Illinois was ready to collaborate with the federal government to speed up the delivery process of the COVID-19 vaccine.