Gov. Pritzker welcomes leadership shown by Biden on coronavirus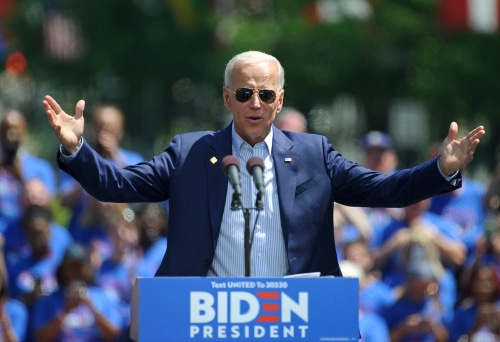 Matt Smith Photographer / Shutterstock.com
JB Pritzker, the governor of Illinois, welcomed the leadership shown by Joe-Biden, the newly elected president of the US, amid the rising number of coronavirus cases in Illinois. He said during a daily briefing at the Thompson Center in Chicago on Monday, "Americans voted for national leadership dedicated to decency, unity, kindness, and equity."
He appreciated voters and hope that they could do better under the new national leadership. Biden has appointed a COVID-19 task force to deal with the coronavirus pandemic. Pritzker welcomed Biden's call for a national mask mandate and expanded testing. "We will continue to work with the federal government, soon with at least one fewer major impediment," said Pritzker.
Biden's inauguration as the president of the US will take place in January 2020. However, the state cannot wait for it due to a noticeable rise in the COVID cases in recent days. On Monday, Illinois reported 10573 new cases statewide. Previously, Illinois reported 12,438 coronavirus cases on Saturday. The statewide death toll has already topped 10,210 with 14 new deaths.
Pritzker said that the virus was winning the war and it was only going to get worse. Southern Illinois, Region 5, and Regions 7 and 8 will face stricter restrictions from Wednesday after showing a higher positivity rate of 11.5% and 13% respectively. After the implementation of new restrictions, only 10 people will be allowed in a public gathering in these regions.
Pritzker is hopeful that these measures will slow down the spread of the virus. "If people will follow the mitigations, the numbers will go down," he added. The effectiveness of the mitigation efforts is dependent on people to follow them. The local officials are not playing their role to assist the residents in following COVID-19 guidelines. Pritzker said that they needed people to listen and follow the guidelines. He emphasized local officials to take more responsibility.