Illinois DCEO joins manufacturing leaders to proclaim October as Manufacturing Month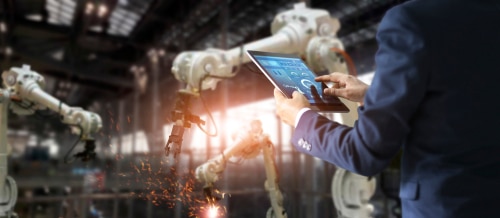 An event was organized at Crafts Technology to kick off October's National Manufacturing Month in Illinois. The Illinois Department of Commerce and Economic Opportunity (DCEO) joined the leaders of the manufacturing industry and community members to proclaim October as a Manufacturing Month.
The purpose of the event was to recognize the contributions of Craft and other Illinois companies in response to the coronavirus pandemic. These companies stepped up and joined the statewide response to the pandemic. The Illinois communities have been empowered and protected by the manufacturers since the coronavirus outbreak.
According to the recent stats, over 1000 Illinois companies came forward to support Illinois and the broader community. They shifted their manufacturing operations to fulfill the demand for Personal Protective Equipment (PPE). They manufactured and deployed life-saving PPE required to fight the pandemic in Illinois. JB Pritzker, the governor of Illinois, said, "Illinois manufacturers have a proud history of ingenuity, innovation, and resilience."
Gov. Pritzker appreciated the contribution of hundreds of Illinois manufacturers who overcame the challenges presented by COVID-19 and offered life-saving solutions in response to the pandemic. He, especially, thanked the hardworking men and women who created new devices and products to save the lives of people. The 2020 National Manufacturing Month is an effort to give special thanks to these hardworking men and women.
Erin B. Guthrie, the director of DCEO, said, "The manufacturing industry is a cornerstone to our economy, and it presents significant opportunities for the next generation of workers." Jeffrey Taylor, the CEO of Crafts Technology, said, "Stepping up to the needs of medical product manufacturers was no different than stepping up to a war effort." Jeffrey called manufacturing a "central part of Illinois." Illinois has made continued investments to strengthen the manufacturing industry under the leadership of Gov. Pritzker.